July 29, 2018
10 Free Things To Do In Rome
Many people are put off by travelling because of the costs associated. But that has never stopped me. I am a firm believer that travelling doesn't need to be expensive. In fact, Axl and I often travel on a shoestring budget. We do a lot of research beforehand, we try our hardest to find deals or better yet, free things to do when visiting a new place. Roma was absolutely amazing in that respect. For one, there's incredibly impressive buildings and sights on every corner. Literally, all you have to do is step out and be surrounded by the splendour of century-old buildings. And two, which is the topic of today's post, there's so much you can do for free!
Here's my list of things you can do and see in Rome for free:
The Pantheon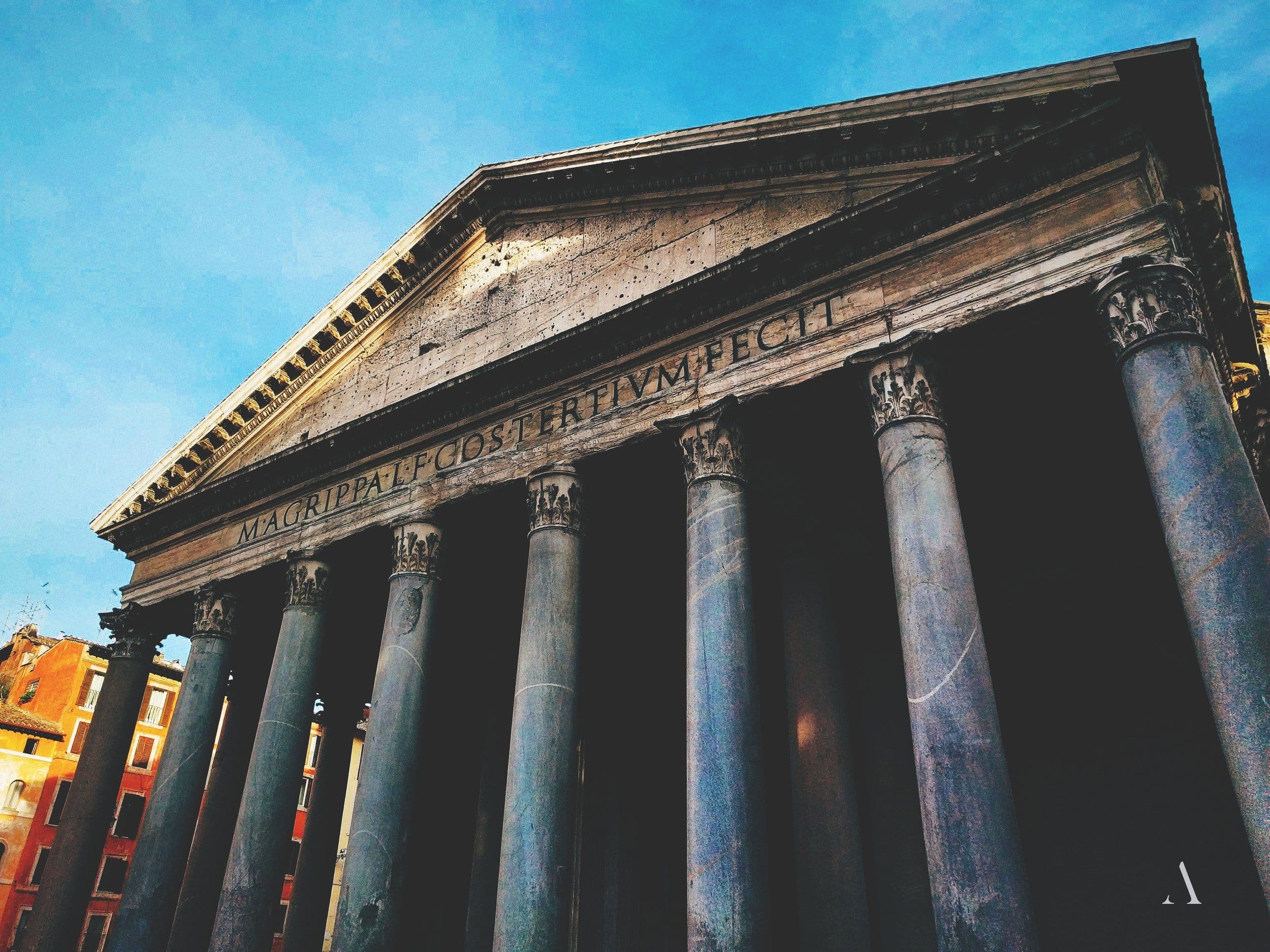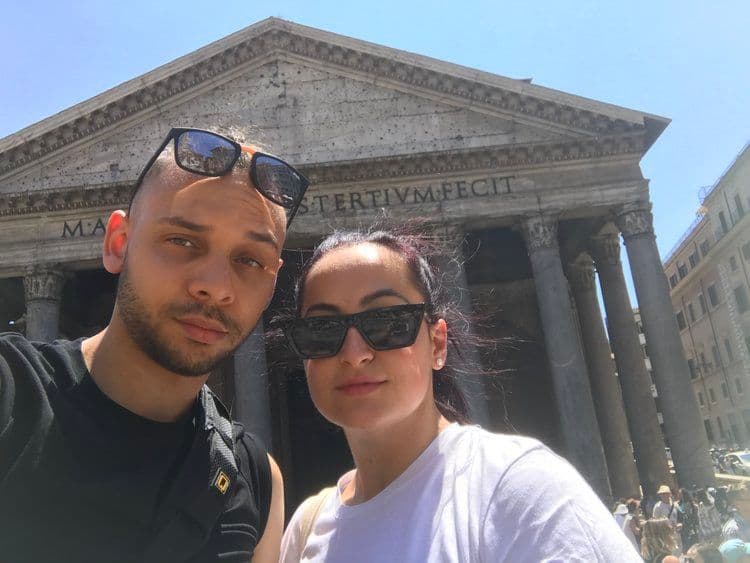 My favourite structure in Rome (or more like close second to the Colosseum) was the Pantheon. Situated in the centre of the city the ancient structure was erected back in 113AD making it one of the oldest buildings around. Pantheon literally means 'temple of all gods' and today it serves as a church. Unlike other temples in Rome, this one isn't filled with intricate icons yet the structure itself is so impressive I stayed with my mouth wide open for full five minutes the first time we got to it... and then every time we walked past it. The building is pretty damn impressive but you have to go inside to truly appreciate the design. Getting into the Pantheon is free (as long as you don't mind queuing for a bit)
Chiesa di Sant'Ignazio di Loyola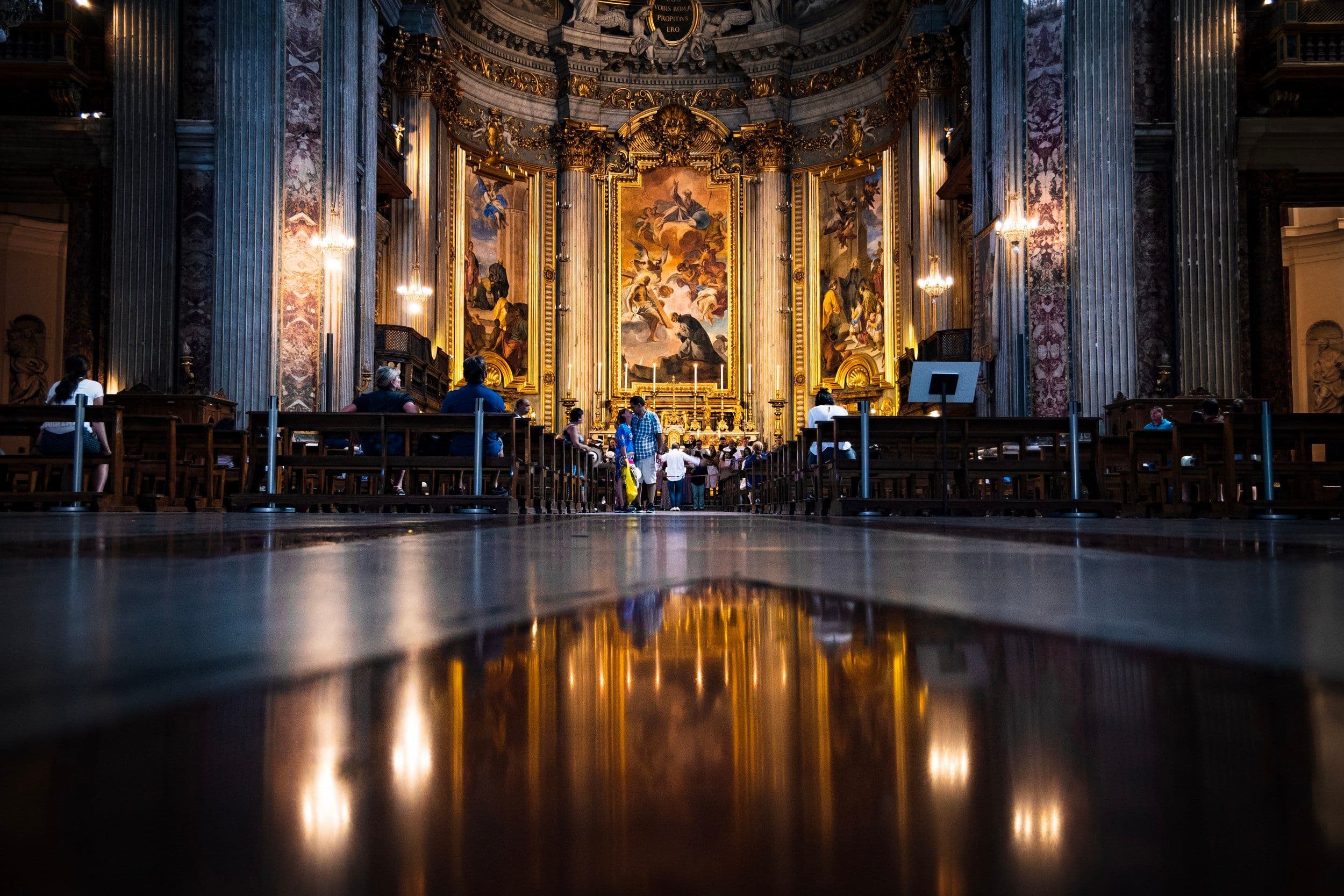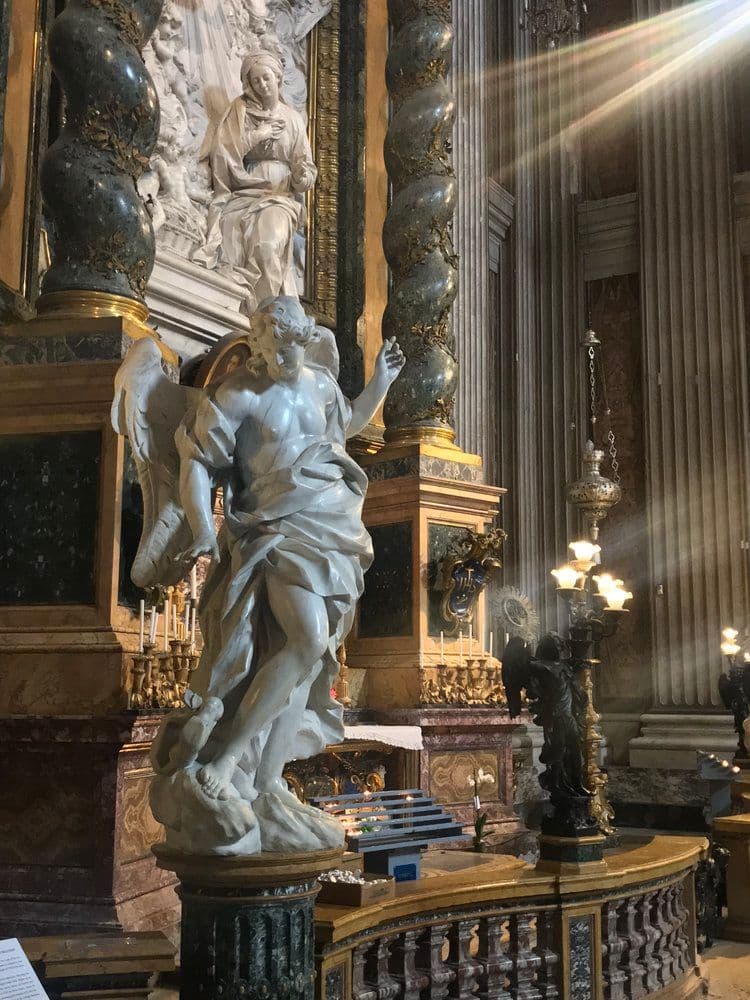 Just a few streets down from the Pantheon is the church di Sant'Ignazio. Built in Baroque style between 1626 and 1650, the church is spectacularly rich in artwork and iconography. It is incredibly beautiful and it offers a great respite from the crowds and the blistering heat (if you're going in the height of summer). It is a lesser known destination that is quickly gaining popularity. We were quite lucky as there was a choir rehearsal when we visited which made the whole experience a lot more authentic and wholesome. Admiring the great pieces of art while enjoying the classical choir and the big old organ felt magical.
Spanish Steps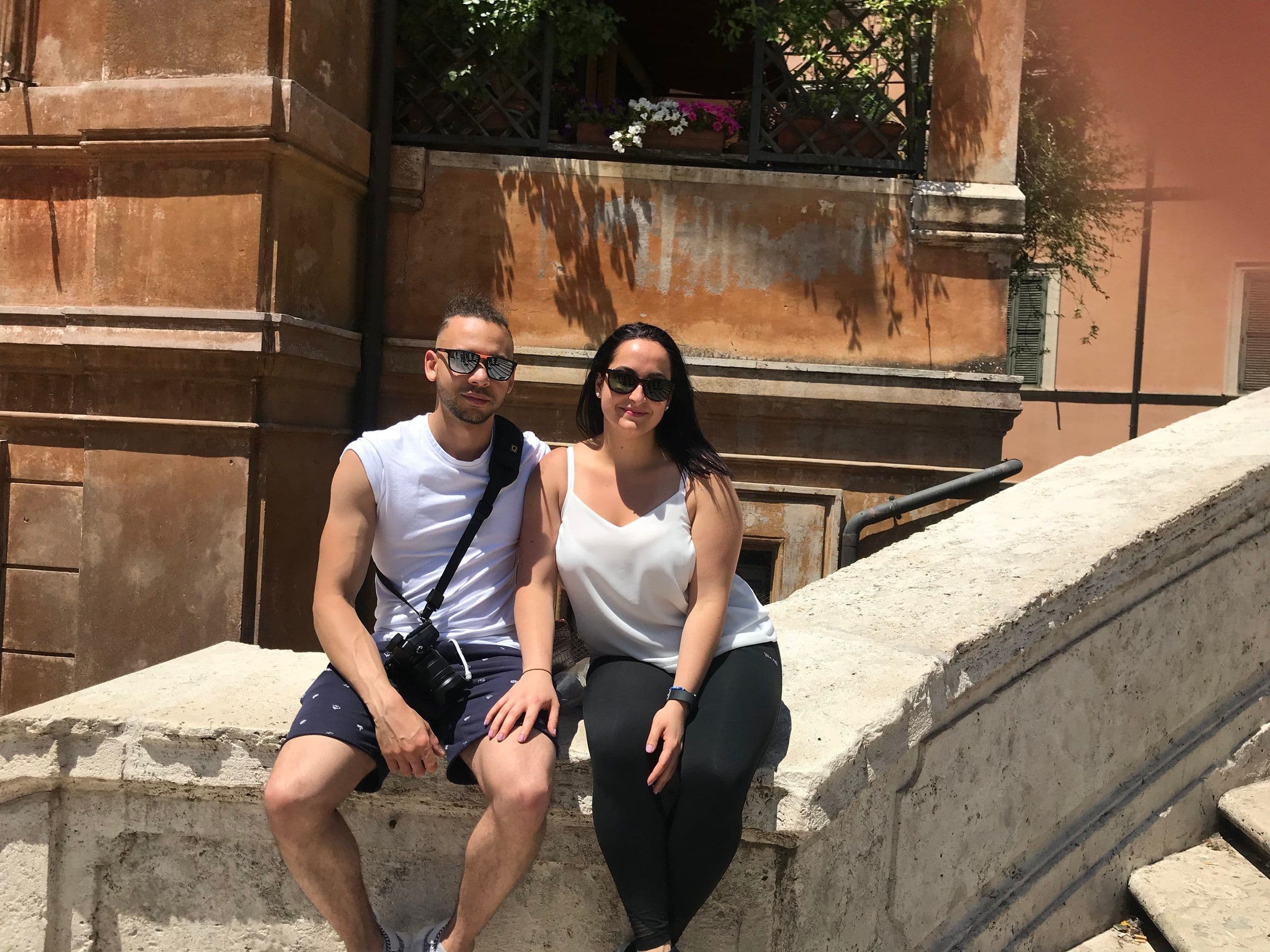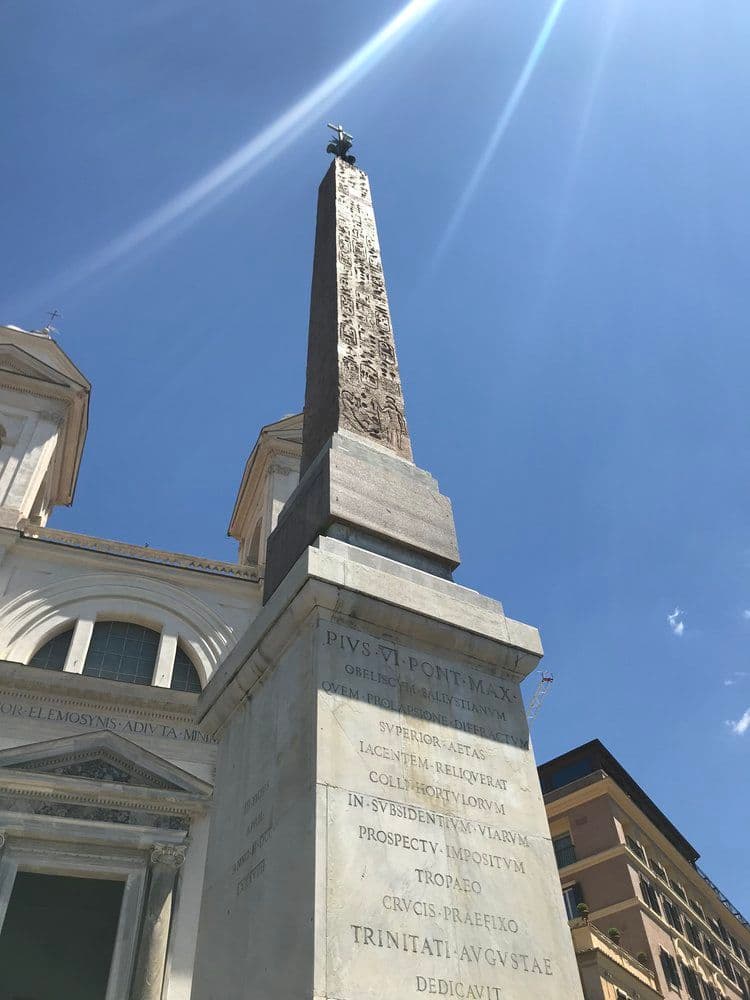 The Spanish steps are a fairly popular destination. They were even featured in one of my favourite films starring Audrey Hepburn 'Roman Holiday'. The 135 steps are fun to climb and the view from the top is spectacular. If that's not enough, then you'd be glad to know that there is a century-old Egyptian obelisk right at the top. Definitely worth the climb (plus a great way to work off all that pasta and pizza)
Trevi Fountain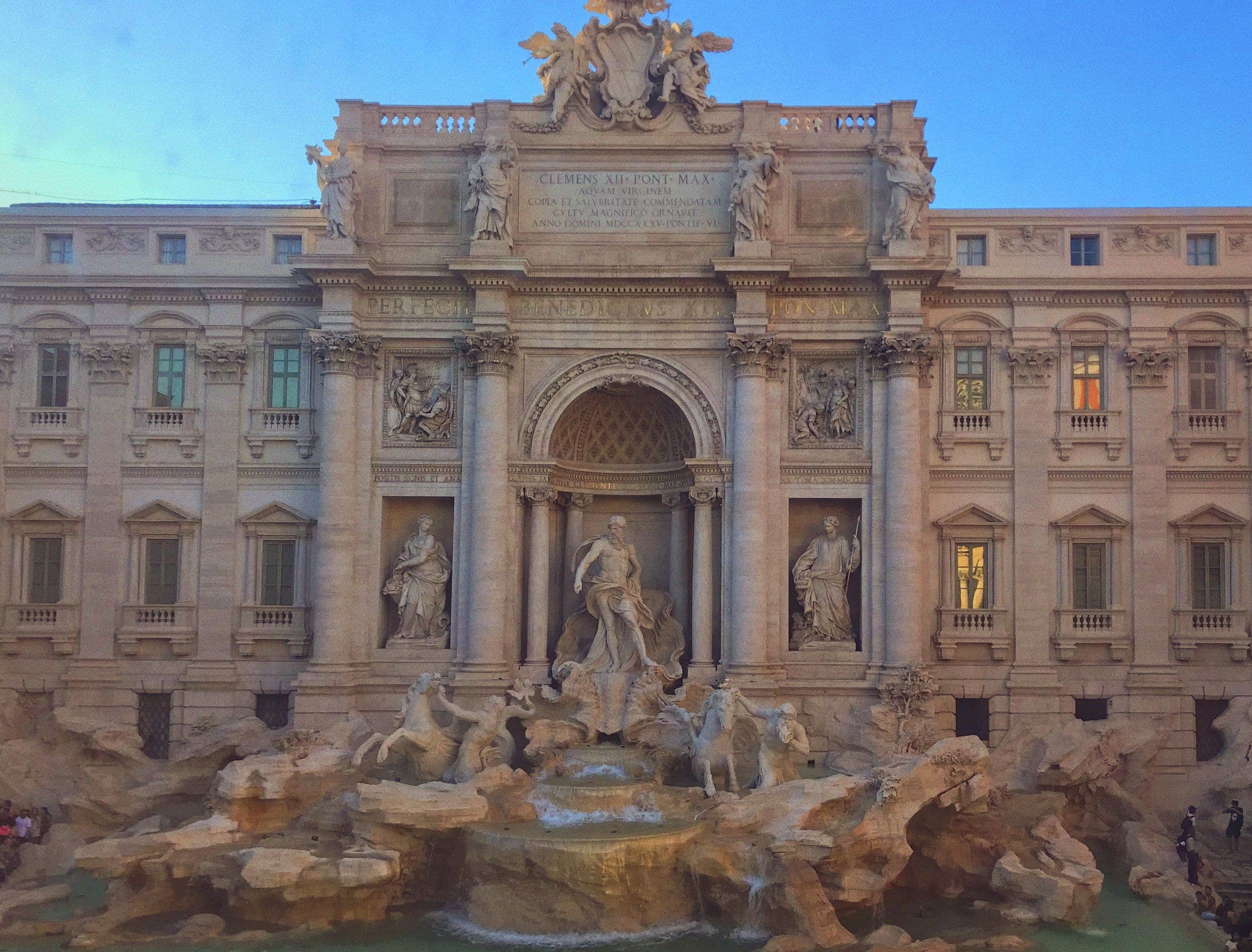 Another iconic sight is the Trevi Fountain. It is the largest Baroque fountain in the city and one of the most famous fountains in the world and rightly so. The exquisite white marble structure and crystal clear waters are something everybody needs to see.
This is particularly popular destination so be warned, the fountain is absolutely packed with people. Best way to take a photo avoiding the crowds is to go to the Benneton shop across the street, go up to the first floor and look out the window. Perfect view from above. You're welcome.
Altare della Patria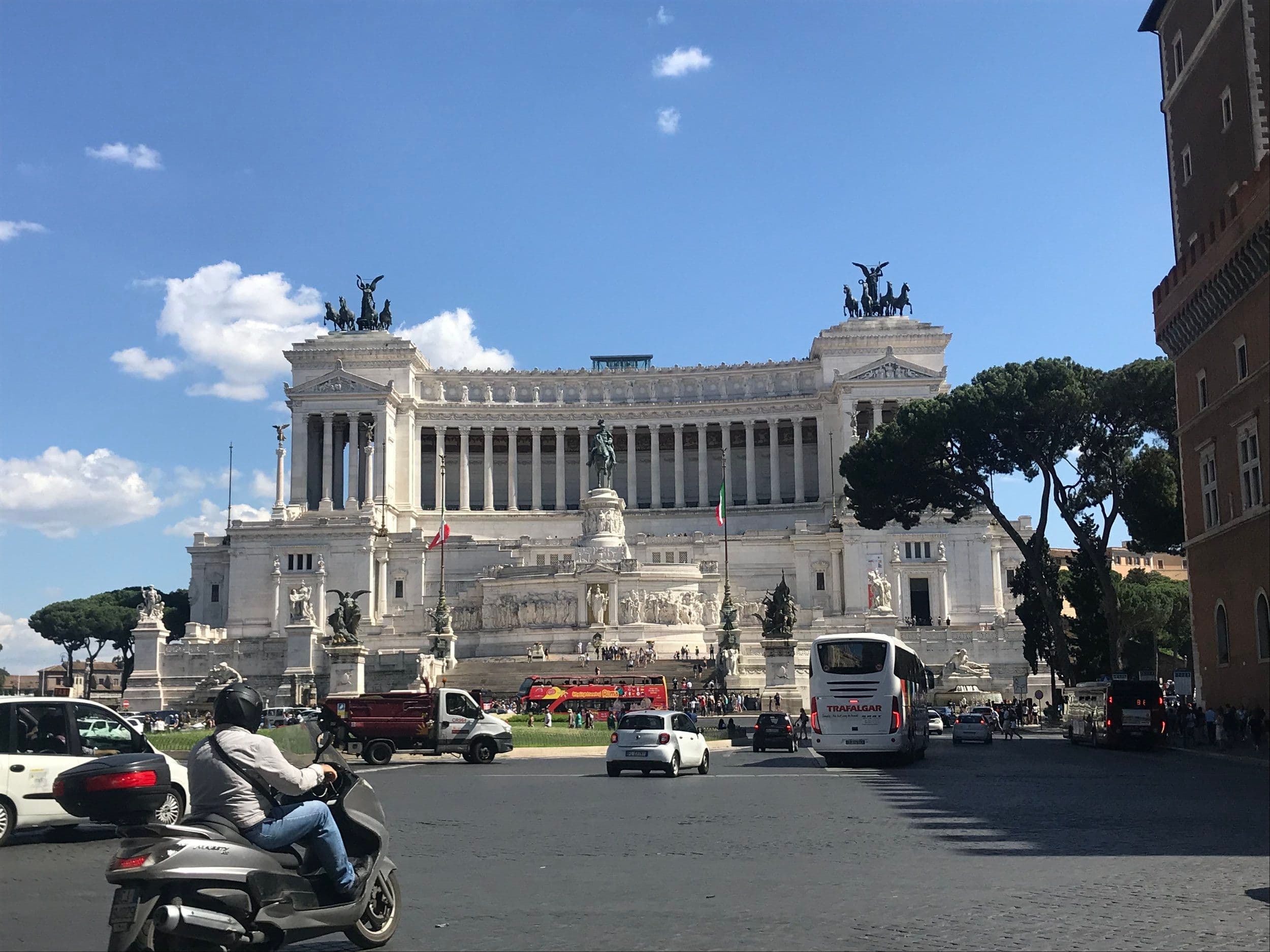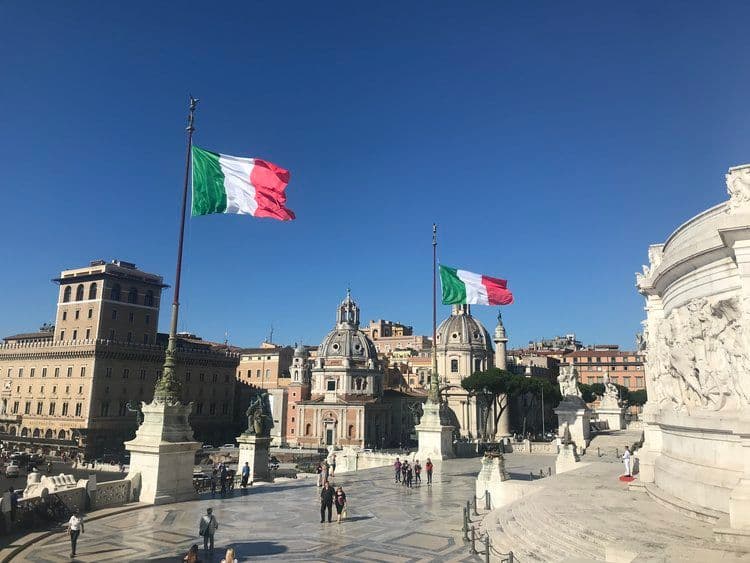 I was genuinely surprised visiting the Roman Palace was free. I mean, it is a bloody palace! It is an impressive structure sitting just around the corner from Capitoline Hill. It is vast, beautiful and because of how spacious it is, it doesn't feel crowded. You can pay to go into the museum inside but to be perfectly honest I didn't quite fancy walking around a military exhibition. Instead, we climbed up to the many terraces (which is free) and enjoyed the glorious view over the city.
Capitoline Hill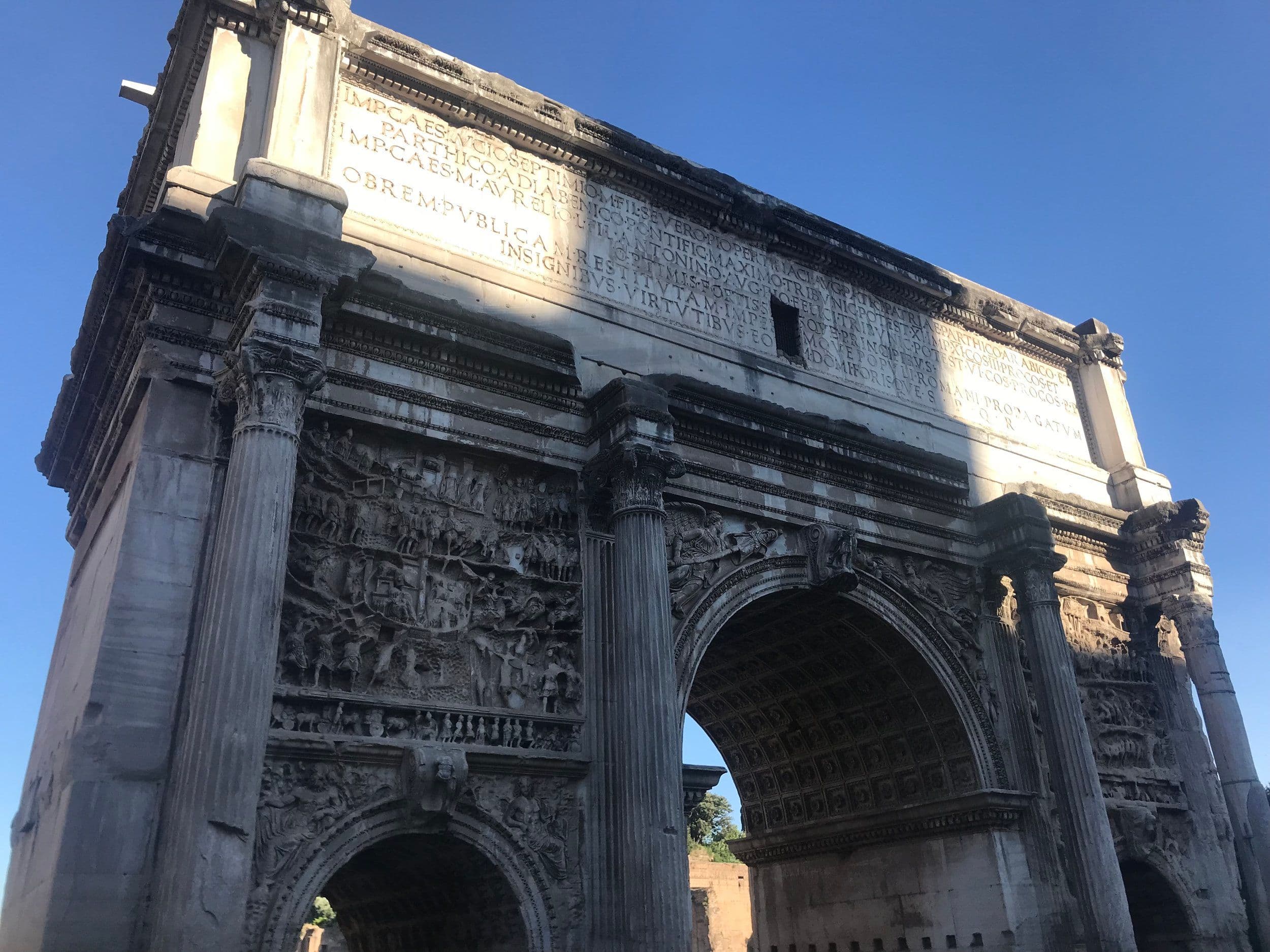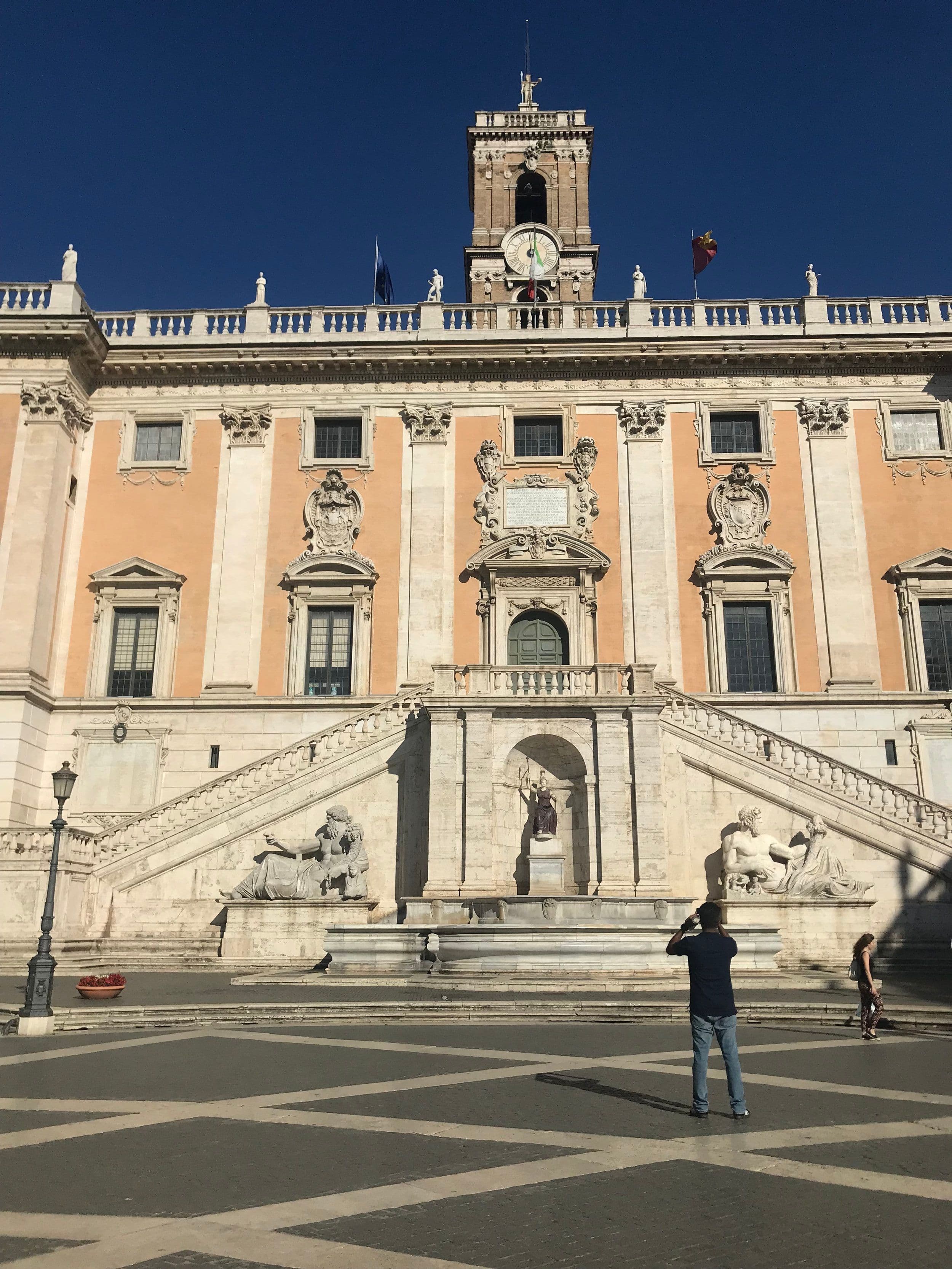 Snuggled between the Roman Forum, the Colosseum and Altare della Patria, Capitoline Hill was one of the most peaceful, beautiful and all around amazing sights. In fact, I had a bit of spiritual enlightening while sat at the steps of a century-old cathedral. You can see some of the most beautiful sights from that hill and as if that's not enough the structures were designed by Michelangelo himself. Because of it's prime location, you can virtually travel through tehe ages because of the many monuments around. From old, to really old and even ancient.
Piazza Novana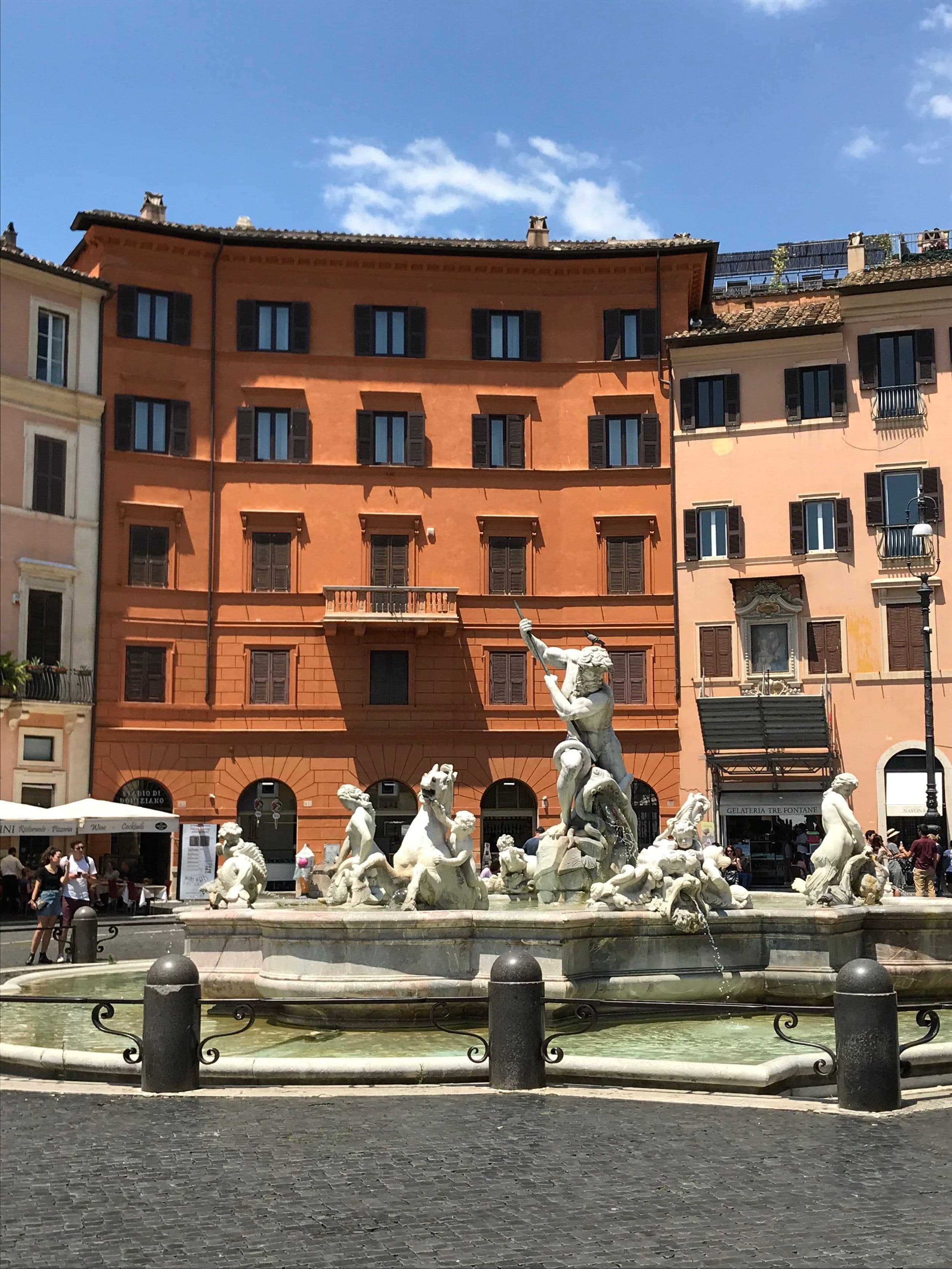 We only came across the square in the last few days of our travel. The impressive piazza was built back in 1AD and it is the home of a bunch of traditional restaurants, a couple of quite ornate fountains and some very interesting shops. I would highly recommend this square for a spot of lunch or if you just fancy a quaint walk.
Aventine Keyhole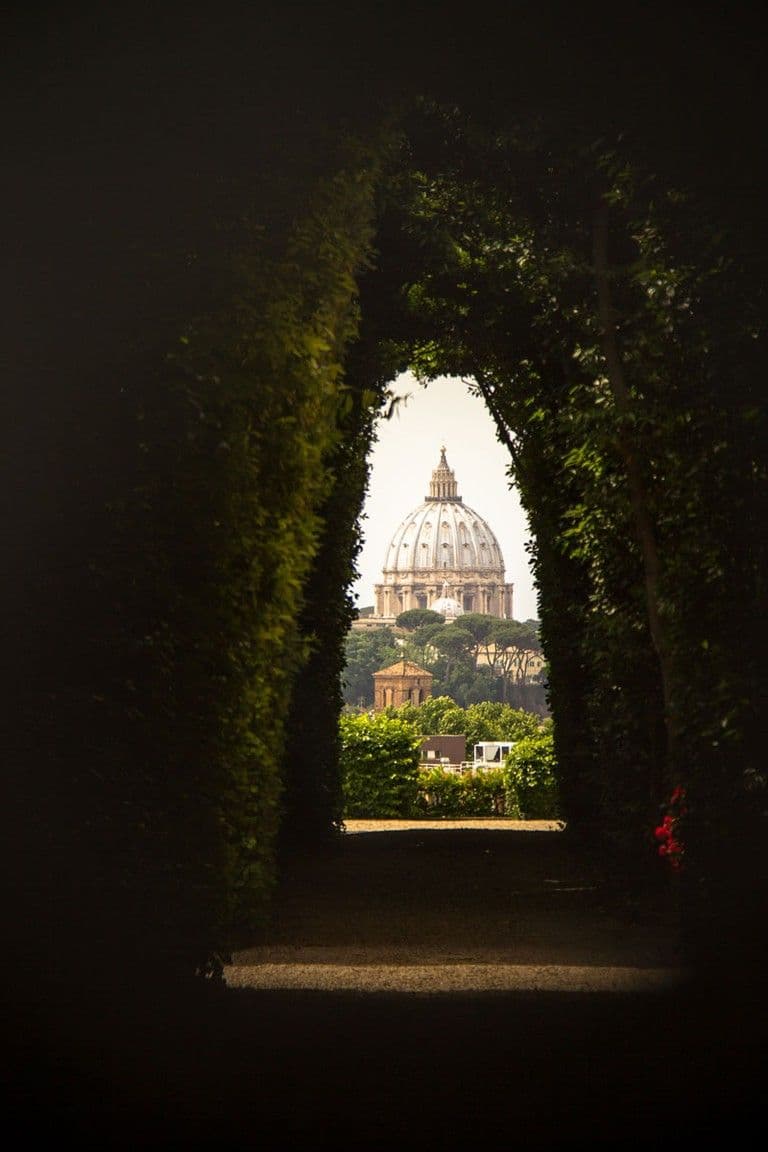 This place is a bit of a semi-secret. Only locals and well-infomed travellers are familiar with the Keyhole and its whereabouts. Let me explain... Aventine Keyhole also known as the Keyhole of the Knights of Malta is one of those off-the-beaten-track sights that you're not really certain it's worth the walk for but then you go and you realise it is. It is exactly that, a keyhole on a door but the magic is what lies once you look through the keyohole. It is this beautiful sight of trees and a path that align perfectly to St Peter's Dome. It doesn't sound like much but it's definitely something worth looking into. (Get it...?)
St Peter's Square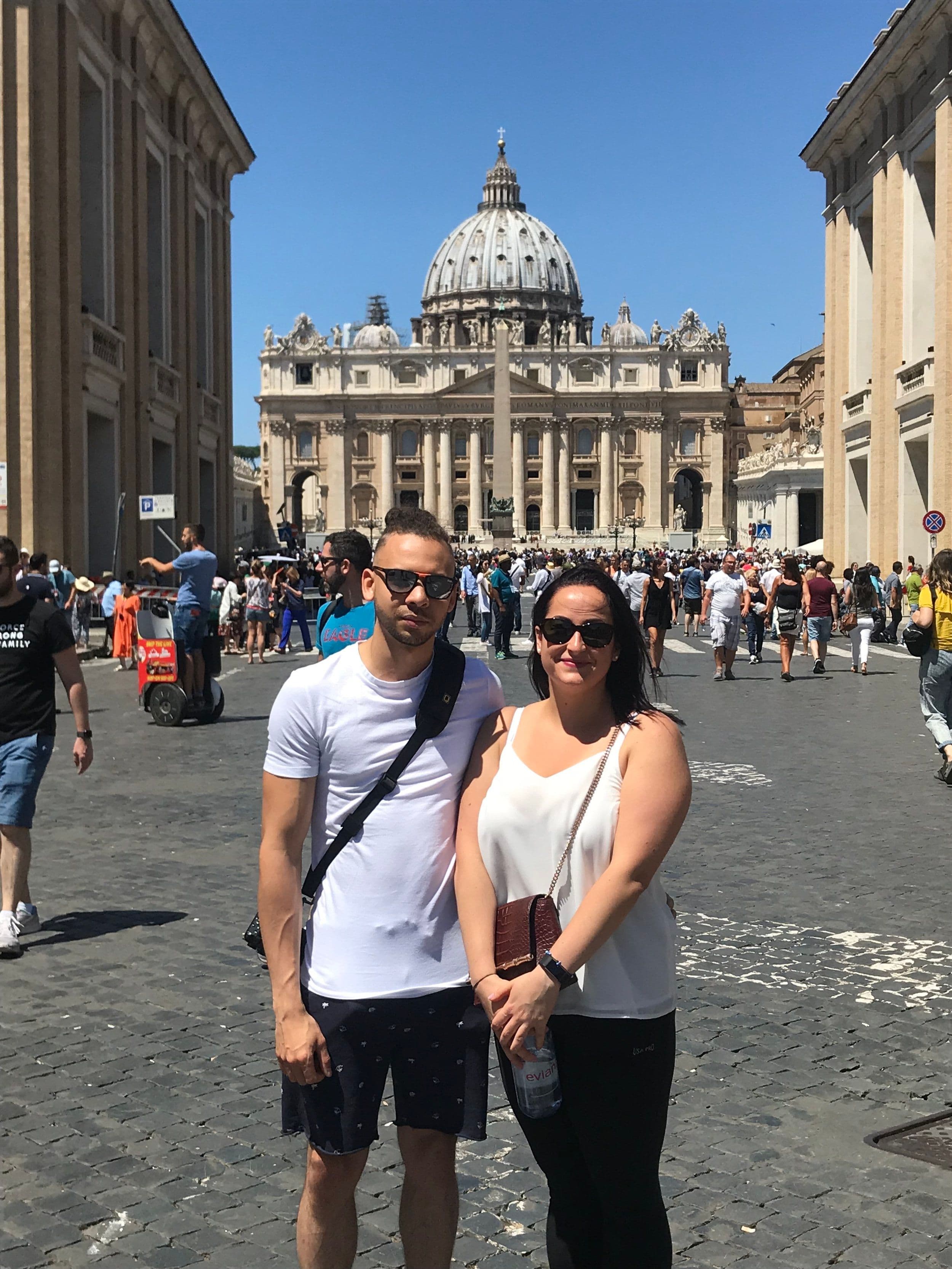 You can't go to Rome and not go to St Peter's square. It is is a large plaza located directly in front of St. Peter's Basilica in the Vatican City. It is a spectacularly impressive square filled with ornate statues of kings, saints and popes. It is an incredibly tightly packed sight so I'd recommend you going quite early in the morning at least once, so that you can really see it and take it in. Also, if you get a chance and just so you find yoursel in Rome on a Sunday, make sure you make your way to St Peter's Square at about noon so that you can see the pope during his Sunday Blessing. You don't have to be religious. I've been brought up Christian, these days I consider myself agnostic but no matter what if any deities you believe in, being there when the pope is giving his blessing is magical.
Go to the tourist delicatessen shops for tons of free samples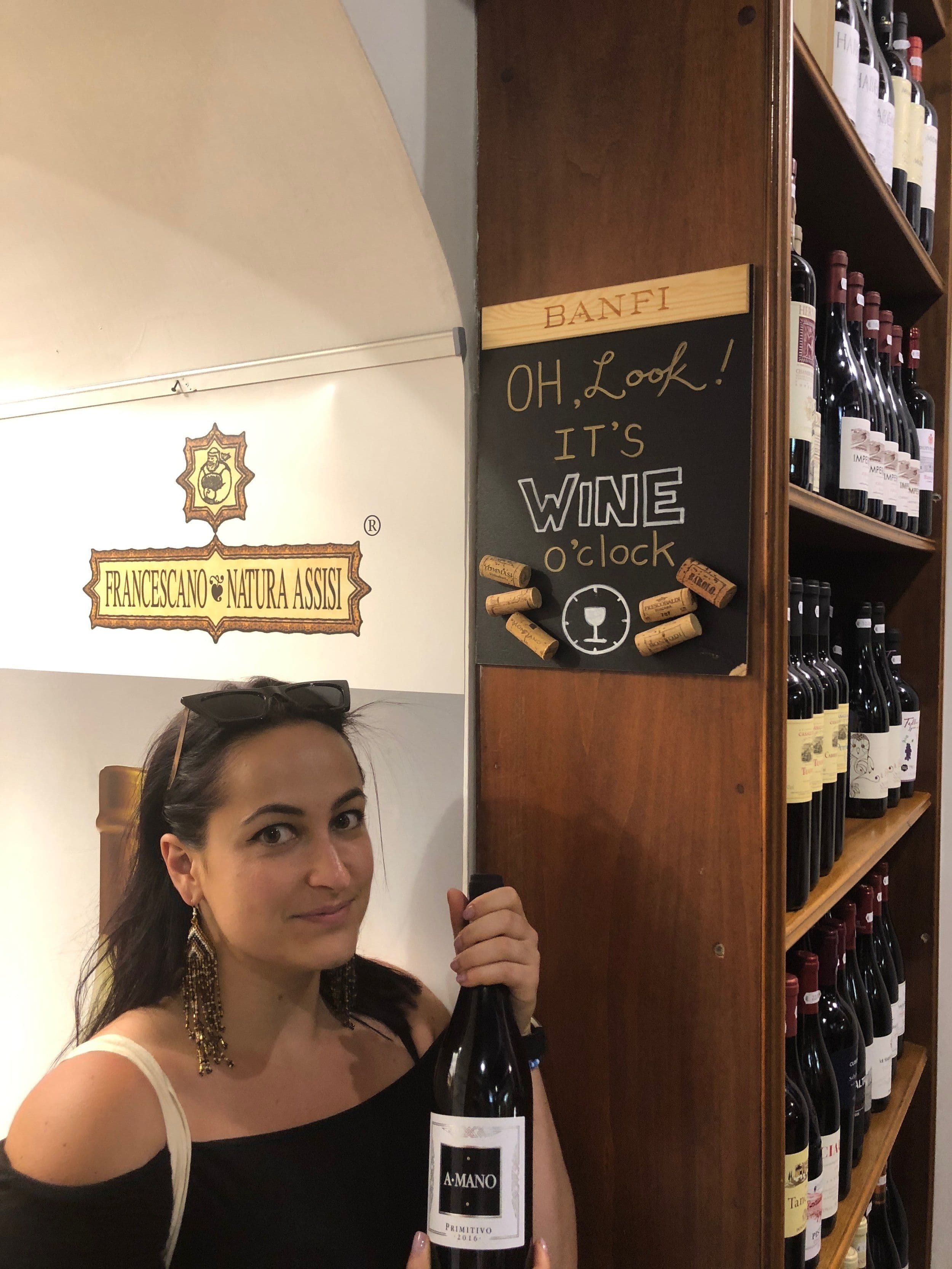 This isn't a sight-related suggestion per se but it is something to do and it is free. If you fancy trying out new things, definitely go to the local delicatessen shops and try some of the free samples. The staff are more than happy to offer you limoncello, truffles, a taste of wine or some other local treat. I am all about the samples!
Final tip on saving moneyz and making the most of your time - do some research. People aged 25 and under get a discounted ticket for most sights so if you're lucking enough to be in that age group, make sure you ask for a discount (all you have to do is show valid ID and you can enjoy up to 50% discount). Also, all museum and sight entries are free the first Sunday of each month so you can go anywhere and not spend a penny. We were so very lucky to be there at the right time and managed to visit 3 museums at no cost at all. So definitely consider it.
So are you off to Rome? Where would you go first?