July 18, 2018
A Guide to the Best Food in Rome: Wine Edition
THERE'S AN OLD ITALIAN SAYING 'ANNI, AMORI E BICCHIERI DI VINO, NUN SE CONTANO MAI.' WHICH ROUGHLY TRANSLATES TO 'YEARS, LOVERS AND GLASSES OF WINE; THESE THINGS MUST NOT BE COUNTED.'.
Dio Mio, do Italians know their wine! Whether you go to the local shop, a specialised wine store or you're just ordering a litre of the house vino for your lunch, you'll be blown away by the good quality of the wine. Either there's no bad wine in Italy, or I have been incredibly lucky for this entire trip, but I kid you not, every single glass has been perfect.
I am not going to go into detail about every single glass of wine we had while on this trip. This post will be simply too long you see... Instead, I will tell you about the single most amazing wine-related experience we had while in Rome - wine tasting.
Axl and I, we're both quite fond of wine. We enjoy a good red with a well-prepared steak or a splash of white whenever we have seafood. But we didn't really know much about vino, other than the basics of what goes with what. So as a birthday present I wanted to give him something that he will remember, something that we can both enjoy. I wanted to widen our horizons which is why I booked a little treat for us both while in Rome - wine tasting with a private sommelier.
I am not one to research extensively. I booked the experience impulsively (as you do) through Airbnb. The page didn't really give much information. I didn't know what to expect, and for all I knew, we were going to share some wine with a stranger in their back garden. I mean people do offer that as an experience. What I have booked, however, couldn't have been further from the truth.
We got to the address which was a stone throw away from the hustle of bustle of the popular Trevi Fountain. We were told to go down this quiet little alley and find a green door. The building was old, but then again everything in Rome is. There were no windows so we literally didn't know what we were walking into. We knocked on the door and out came a charming and smiling gorgeous Italian woman. This was Barbara, our sommelier for the evening. She wore beautiful clothes and some really expensive jewellery (yes, I did spot the Cartier love bracelet and the Bvlgari necklace). We were welcomed into a dimly lit and very moody looking bar. There were ornate mirrors over the fireplace. The seats were made from soft moss green velvet. The table was set for us. There were a few different types of wine, a platter of cold meats and cheeses, a punnet of fresh bread.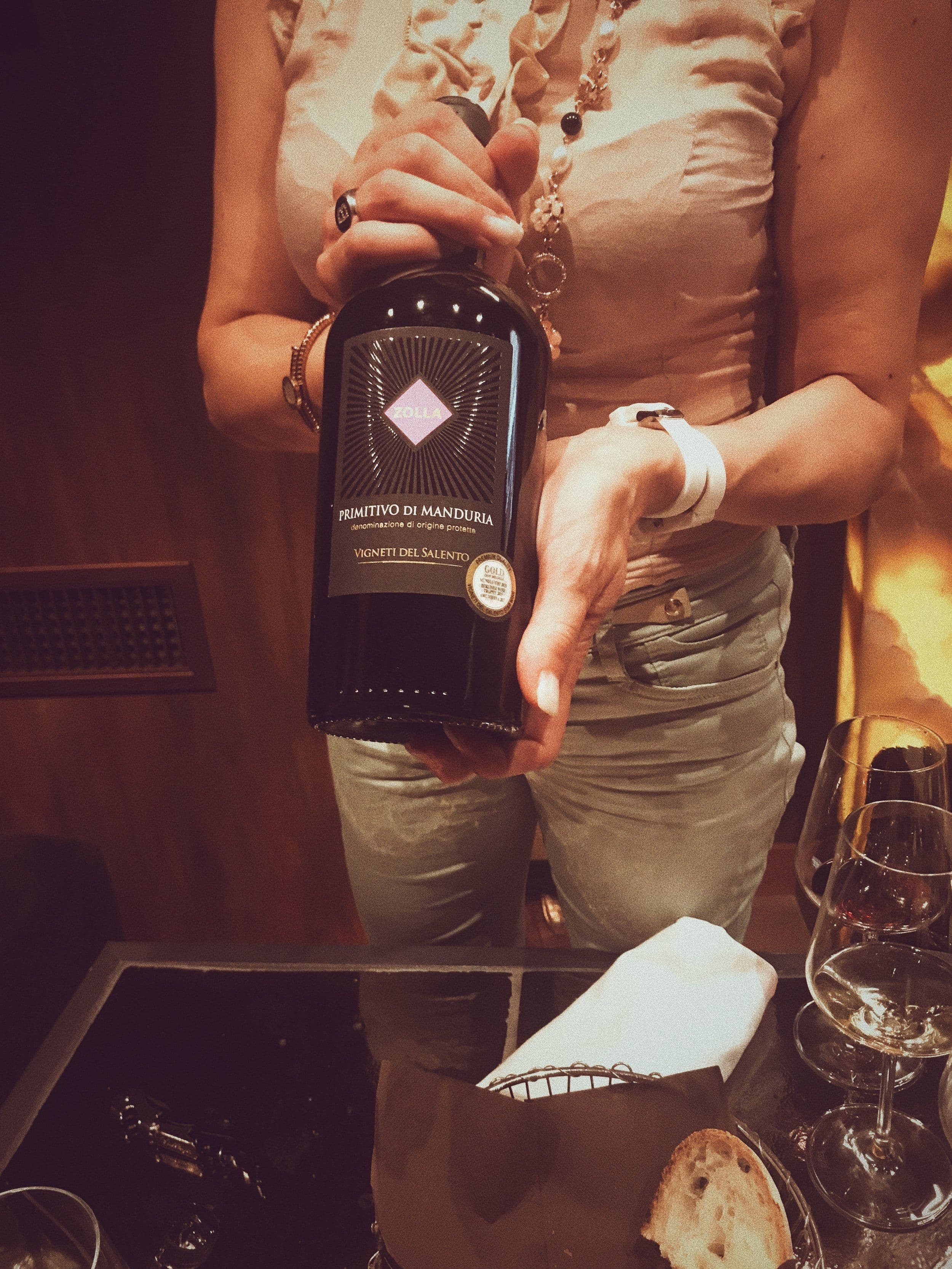 A lovely, full-bodied wine. Combine with spicy smoked spek and well-aged gorgonzola for an symphony of flavours in your mouth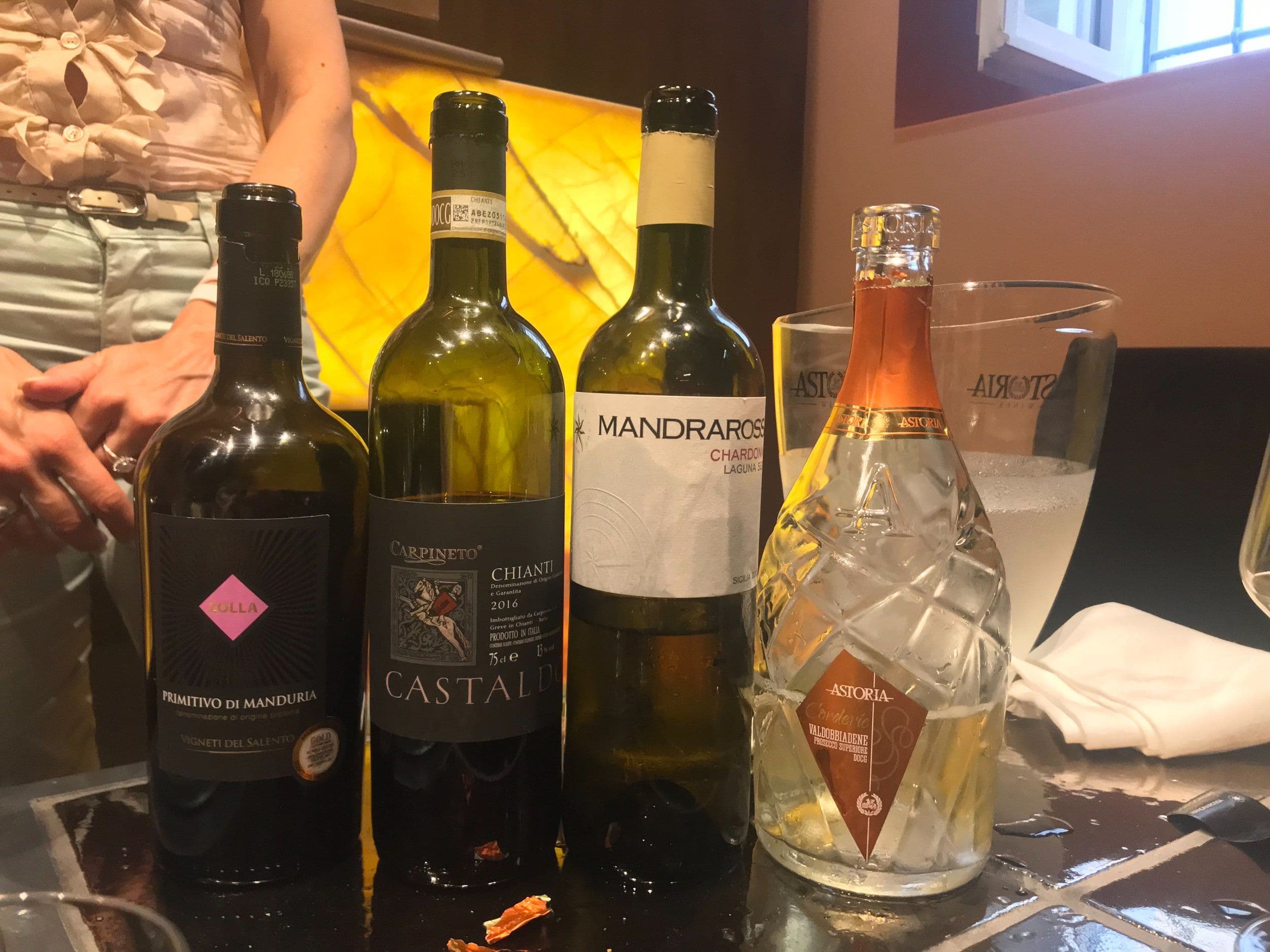 The wines we sampled. All of them locally sourced and produced.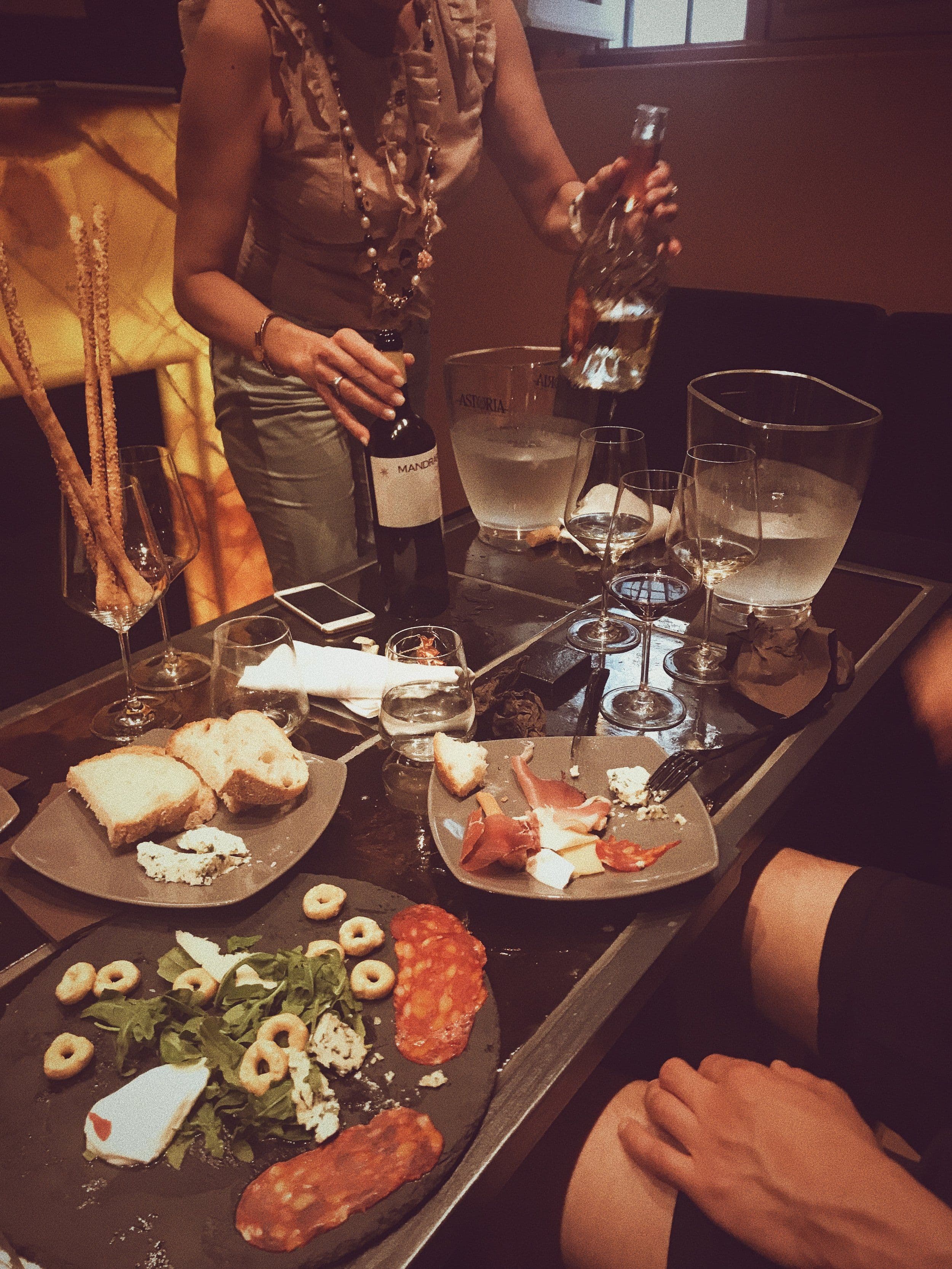 I really should have taken a photo at the start of the evening, not towards the end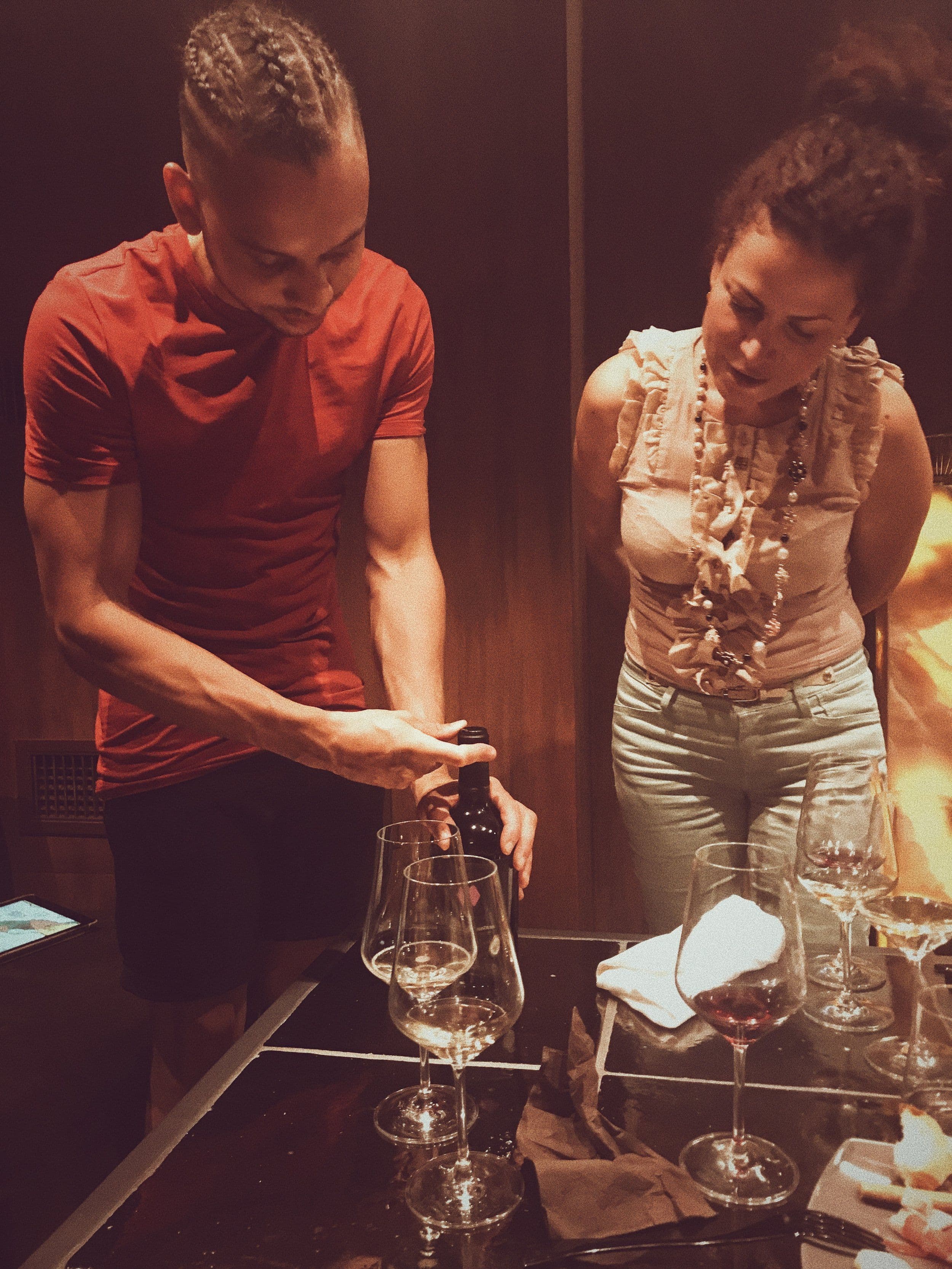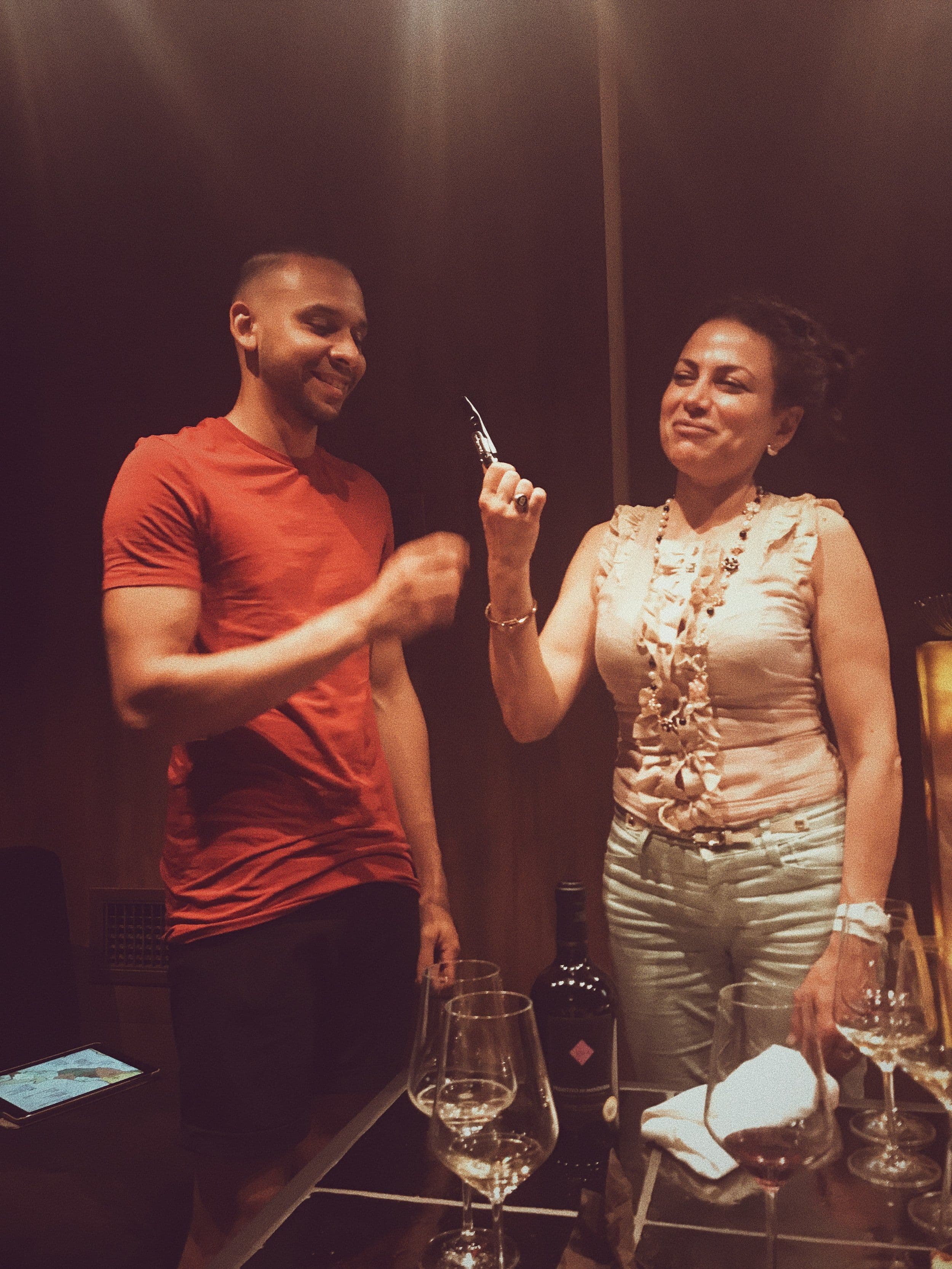 Success! As you can see, Barbara made us feel very relaxed and welcomed!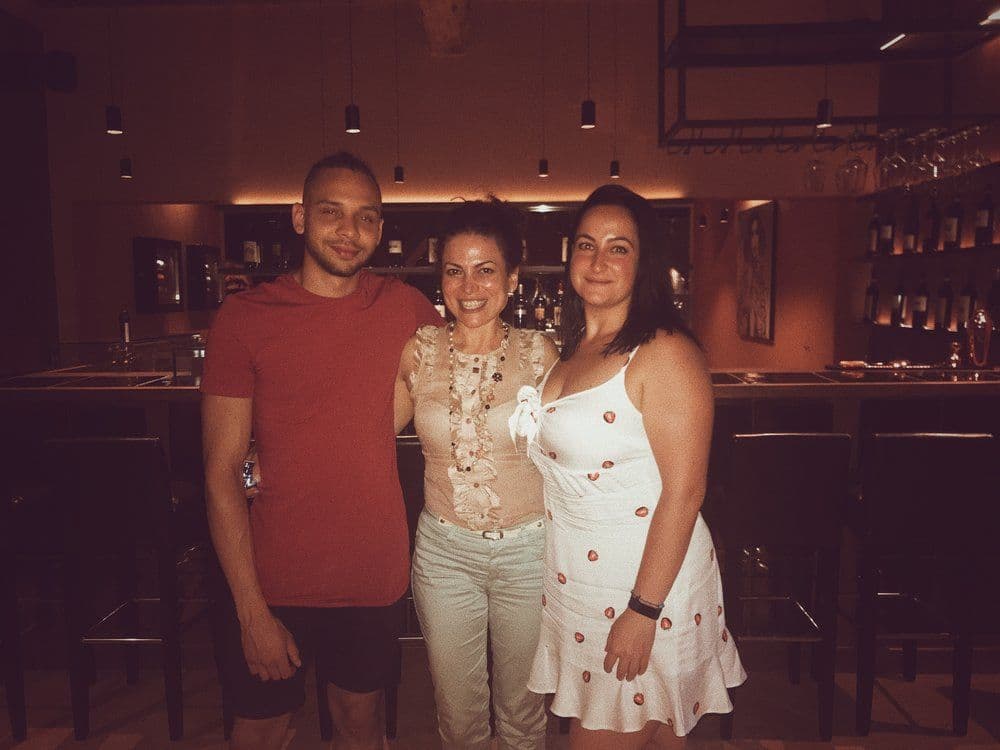 As I looked around I realised that we had the whole entire bar to ourselves. It was just us two, Barbara and her assistant there who was more than happy to bring out more food as the evening progressed.
Saluti to a wonderful evening!
It was amazing. In fact, it was so good, I started to think we'll get charged more on the way out. I mean, we had the whole venue to ourselves, a private sommelier, some of the best wines and food in the region and all of this cost me just under £150? I'd say it was a bargain!
I won't go into detail about wine matching we did over the next two and a half hours. There was simply so much information but mainly, I don't want to tell you about this because I can't articulate how good it all was. This is the kind of thing you have to experience for yourself. If you find yourself in Rome, make sure to book a wine tasting experience with Barbara.
Italy has a long and proud history of producing some exceptional wines and along with that it produces some amazing cheeses and cold meats to go with them. Shops, delicatessens and restaurants all offer some very good wines. Even the house wine at the local trattoria is amazing in Rome. My advice is to indulge yourself while you're there.
Also, if you want to splurge on something special, learn a bit more about the local wine and how to make the most of it, then book a wine tasting with Barbara. Follow this link to get the best wine experience of your life