March 4, 2018
Trip to Italy Part 2: Exploring Florence
I've wanted to visit Florence for as long as I can remember. Rome, Venice, Milan… those places are on my list too, but Florence… there's just something about that place and it has always appealed to me.
We arrived in the city later in the evening on Sunday. Because we spend most of the day in Pisa and then making our way to Florence on the train, it was gone 9pm when we actually arrived at Stazione di Santa Maria Novella.
I was blown away the minute we stepped outside the train station and onto the narrow cobbled streets. Ah, the hidden alleys, the tiny restaurants tucked away and dimly lit by candles, the street lights, everything was just perfect.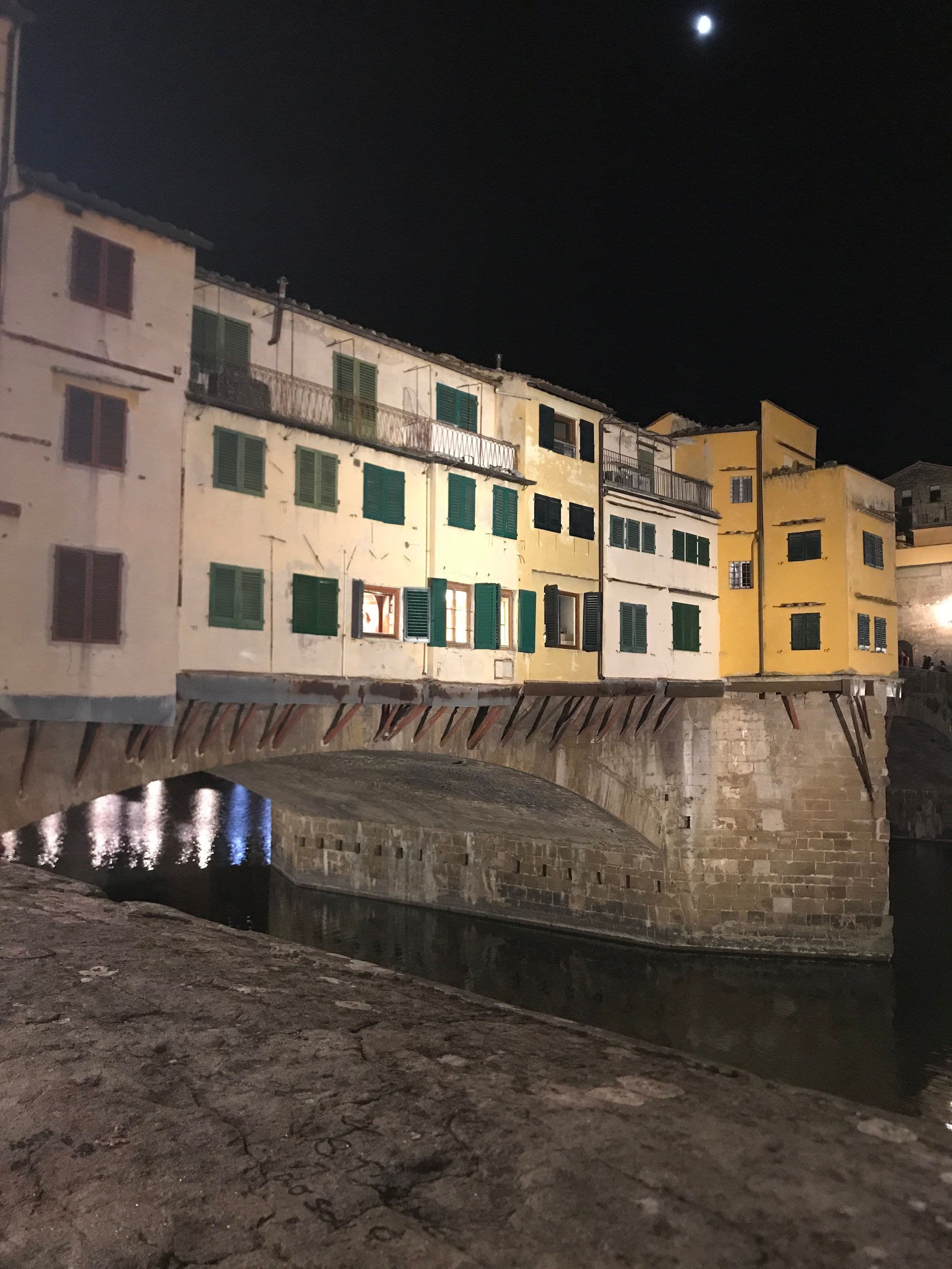 We were quite tired at this point and just wanted to make our way to the hotel, but couldn't not stop by the Ponte Vecchio and take some photos.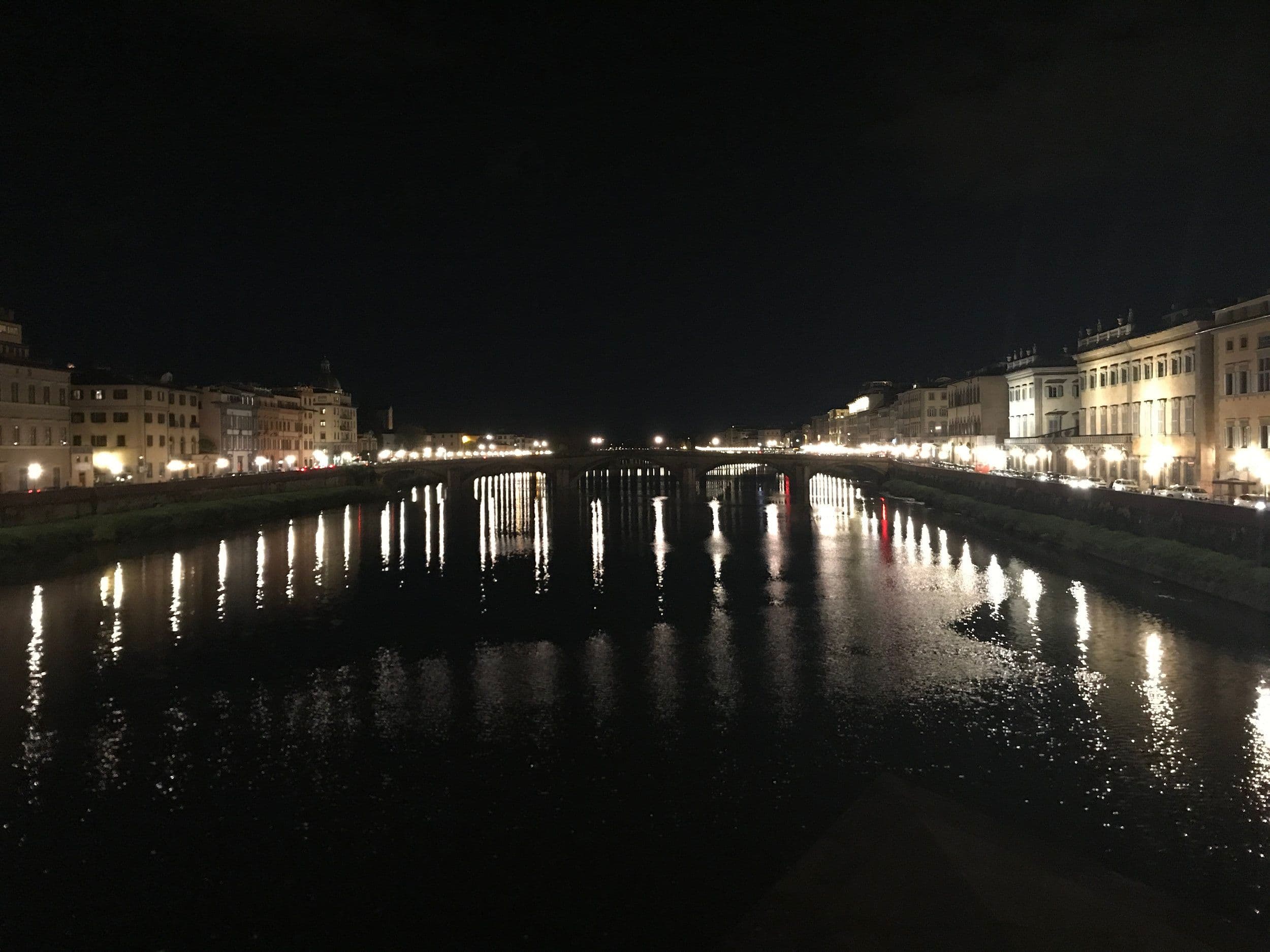 It felt surreal.
Fast forward an hour or two and we're in our hotel.
If I had to describe The Columbus in a few words, I'd say it's very old, very cheap and basically you get what you pay for. The room was small but more than enough for the two of us. The bed (or more like the two single bed pushed together to make a double) didn't really offer much comfort but tired as we were, it didn't prevent us from having a decent night sleep.
At that point we were absolutely exhausted and famished so instead of venturing out again to find food, we decided food should come to us instead. Deliveroo to the rescue!
The best part about Deliveroo Italia is that you can have freshly made pasta delivered to your door in under an hour. The downside: even when you add the instructions 'Please send plastic forks', they don't bring you forks. Great.
I went to reception to ask if we can get some forks from the restaurant, but as it turned out, the restaurant and the hotel were two separate businesses (even though they shared a building). So what do you do when you have two amazing pasta dishes, two revenues travellers running on fumes and no cutlery? Well, you eat, that's what you do.
I decided to go full peasant and tucked into my creamy chicken alfredo with my fingers while Axl decided to be a bit more civilised and scooped his penne bathed in tomato sauce in a small plastic cup that he fashioned into a spoon.
We laughed, and we slurped, it was messy, it was delicious! One of those moments to remember.
………………………….
We woke up the next day and headed down to the now open restaurant for breakfast. It was a bit disappointing so I won't go too much into the coffee and cold croissants. Instead I'm going to fast forward to us heading out for our first full day of exploring Florence.
This was the first time we were seeing the city at day light and to my own astonishment it was even more beautiful than last night.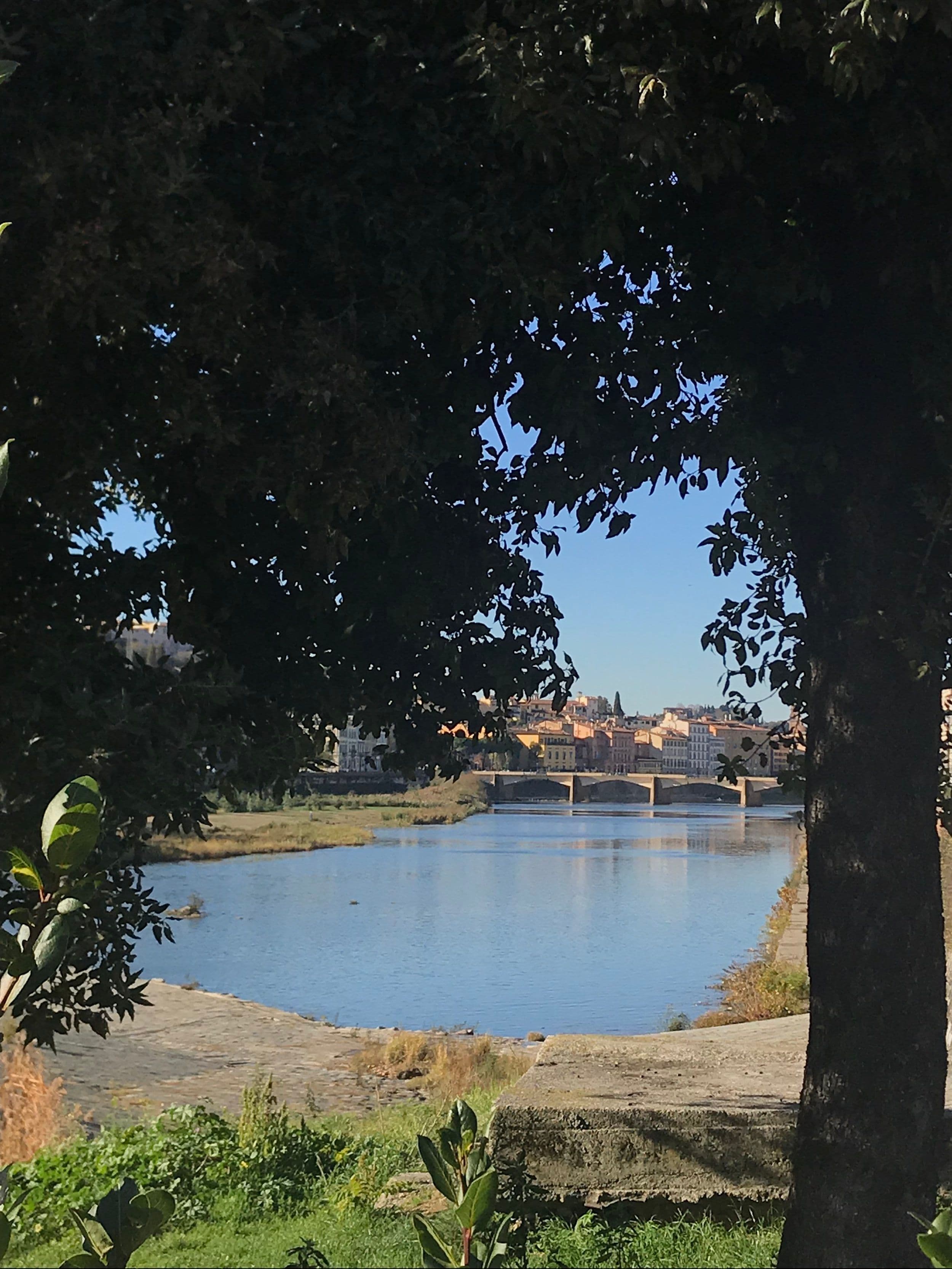 Not a bad sight to welcome you into the city the minute we stepped out of the hotel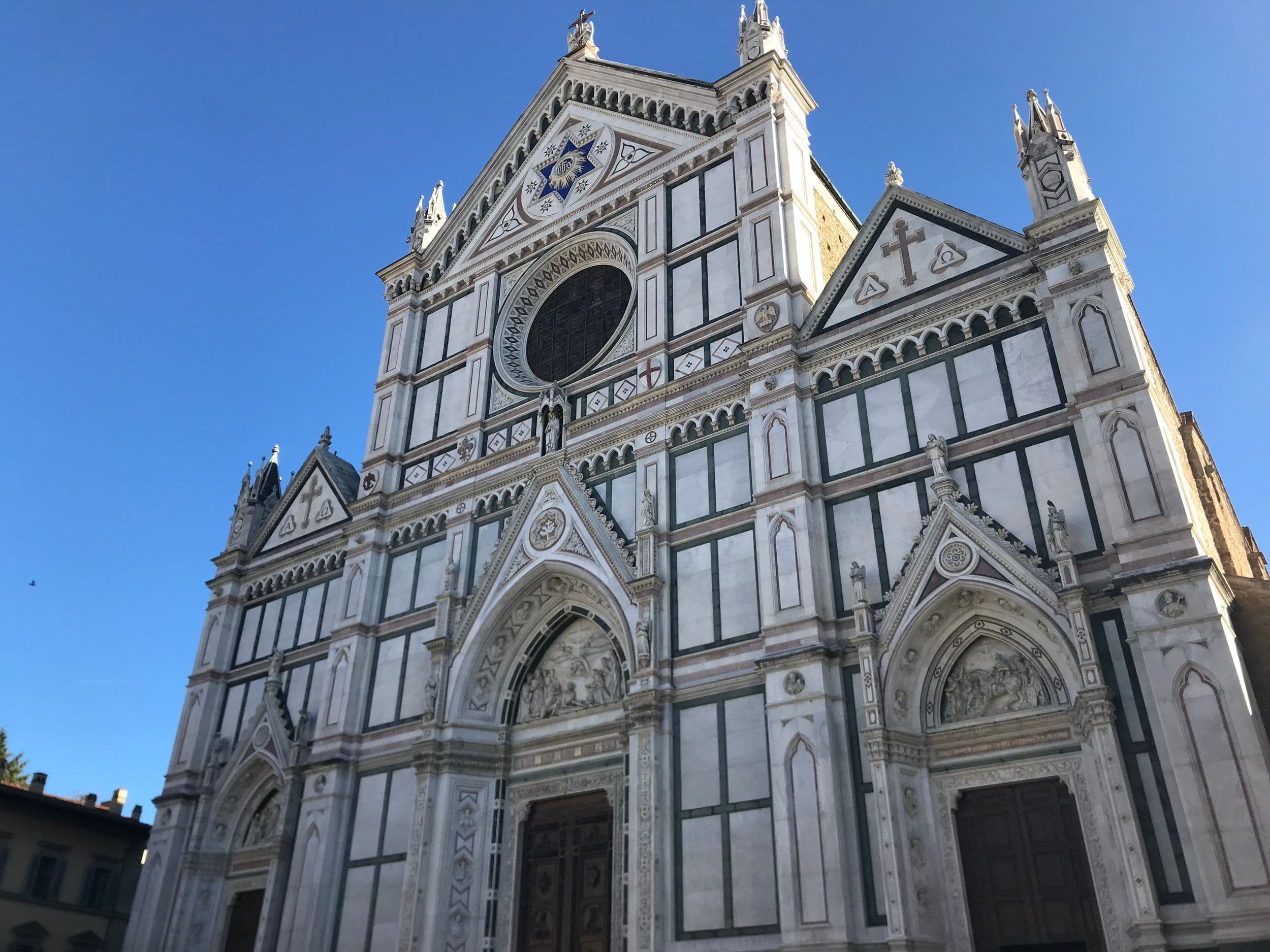 The magical Duomo | The Florence Cathedral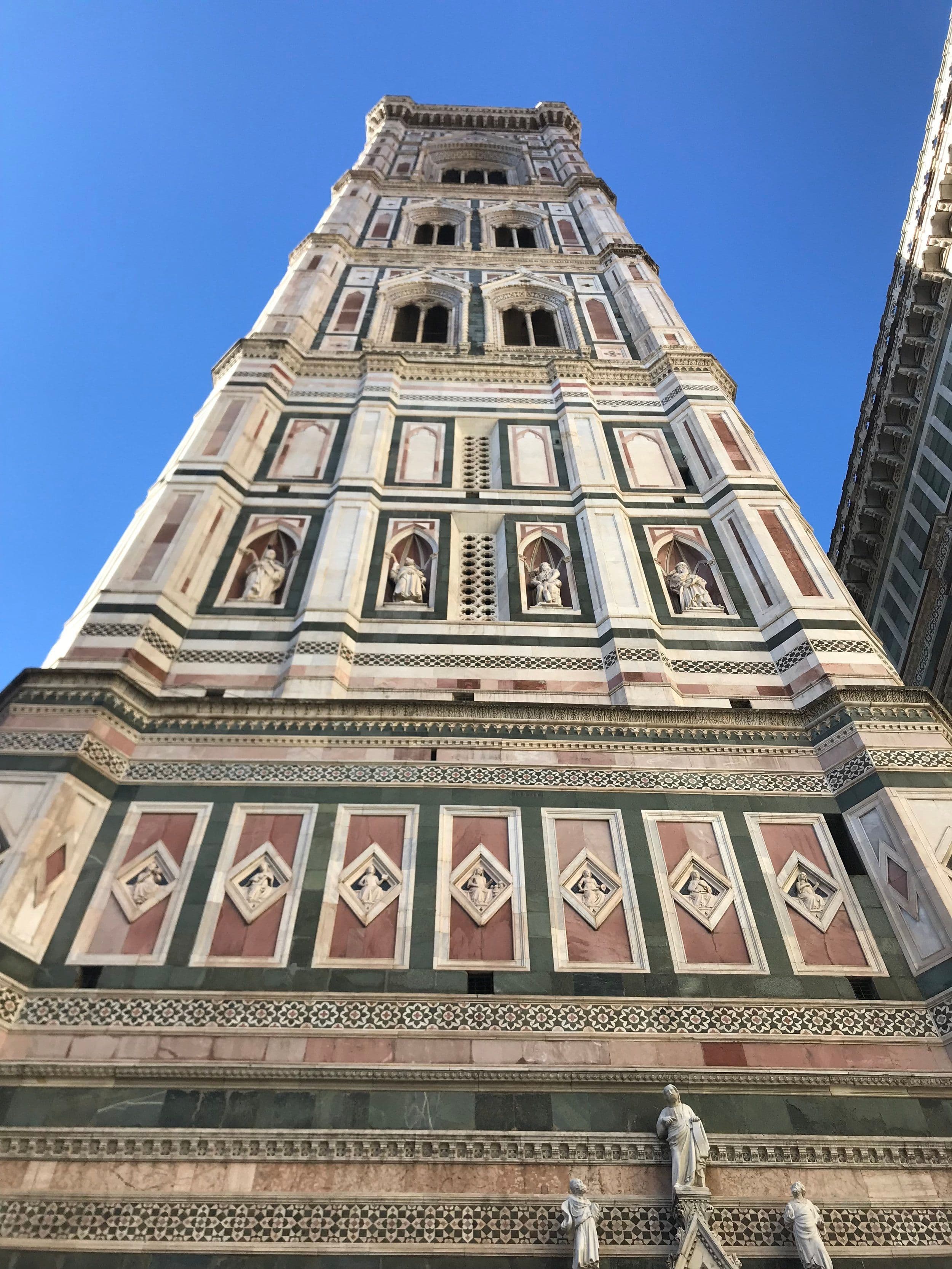 Another side of the Duomo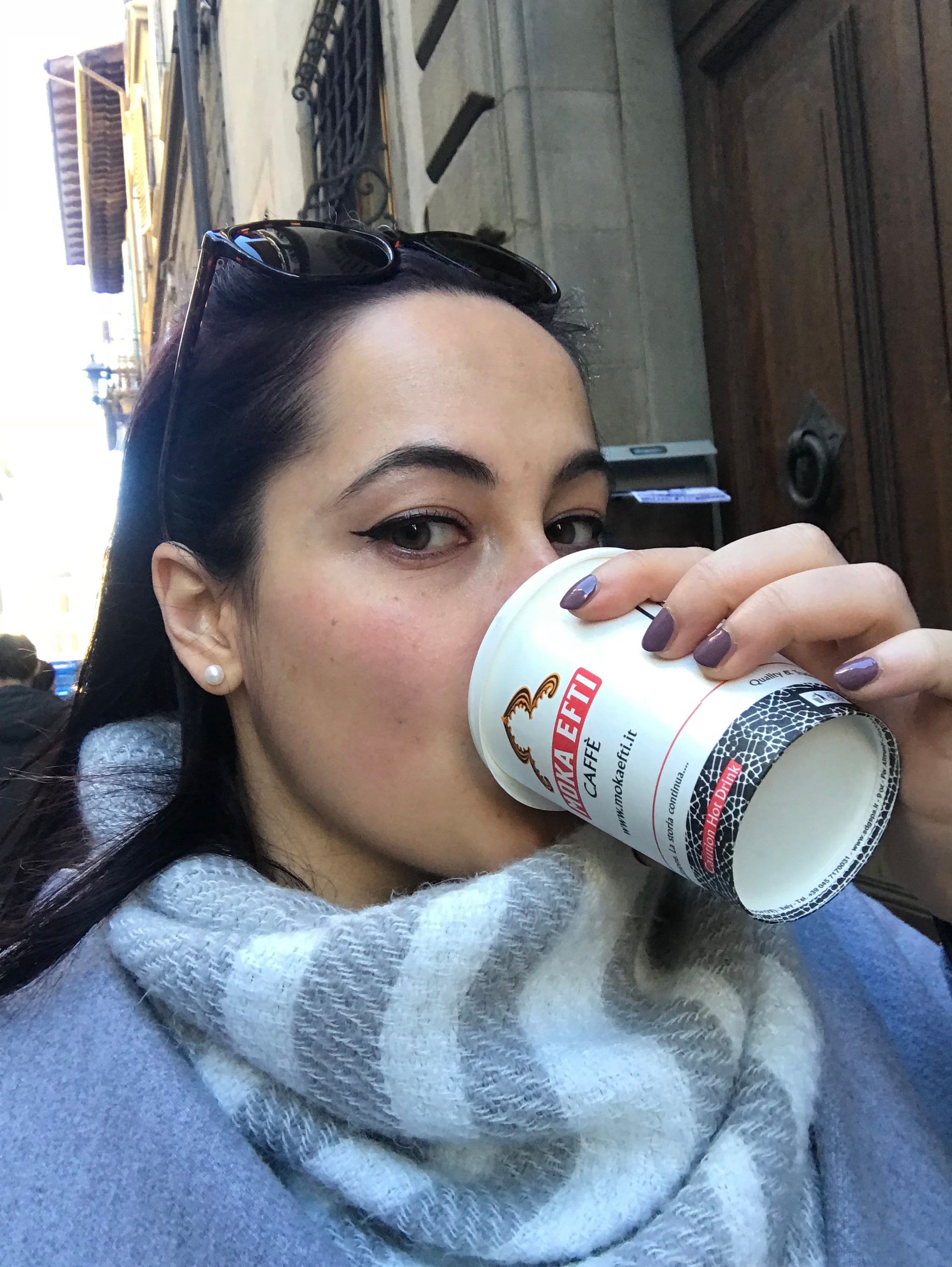 Italian coffee very much lived up to the hype. It was delicious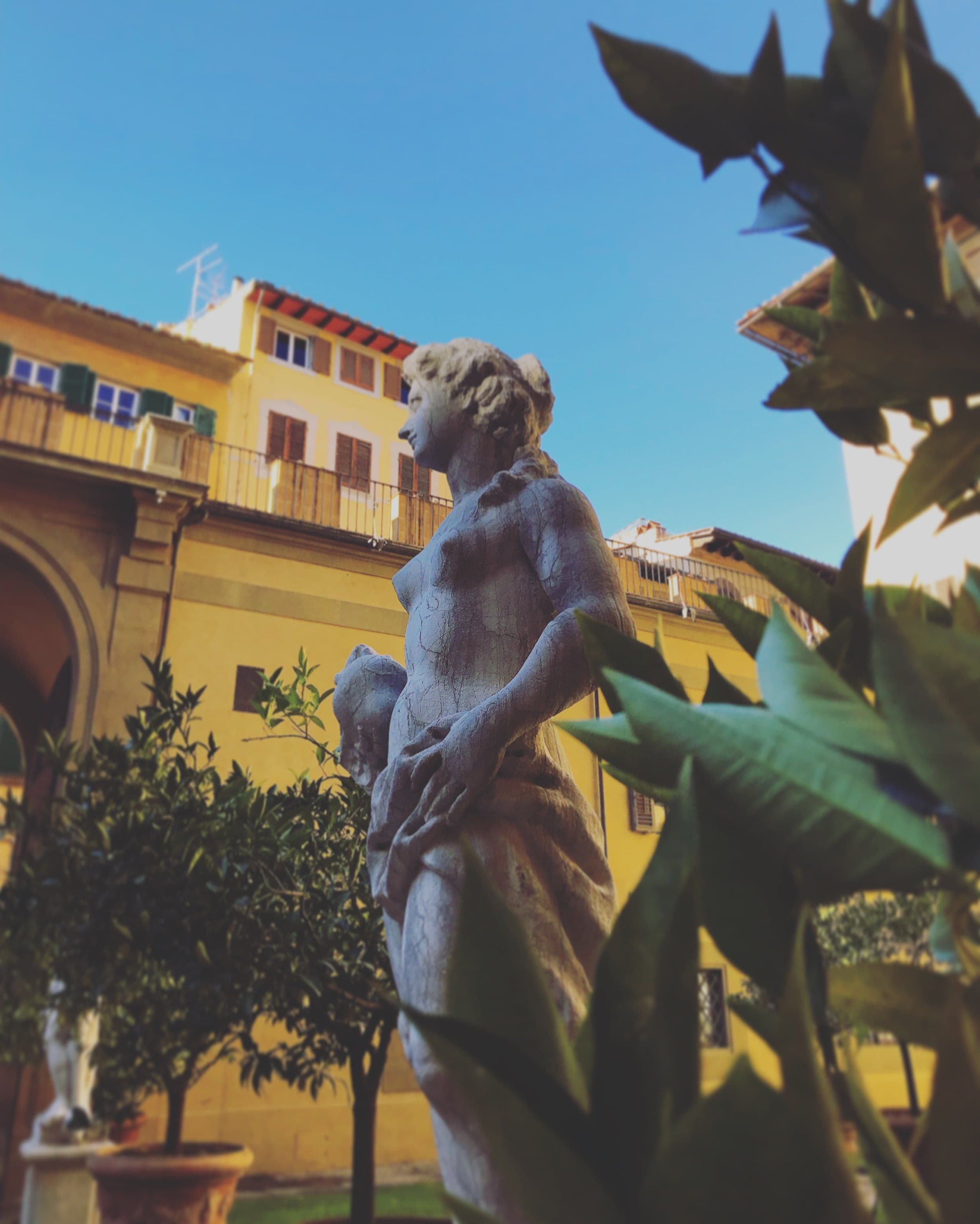 A beautiful statue we found in a hidden public library
………………..
Tired and hungry we made our way to the hotel. After a quick nap followed by a refreshing shower we were ready to go out and find somewhere to eat.
Because the hotel was a bit out the way there weren't that many choices of places to go to. We looked at online reviews and settled on Trattoria Gigi Di Lippi Luciano.
OH MY GOD! This turned out to be the best meal and the best evening of the entire journey!
The restaurant was 10 mins away so we walked there. On the outside the restaurant doesn't look like much. You walk in and you're greeted by soft light thanks to candle lights on each table, checked white and red table clothes, soft Italian music playing on the radio. The whole place resembled an old italian's dining room more than it looked like a restaurant.
Trattoria Gigi Di Lippi Luciano - it simply doesn't get more Italian than this
We're showed to our table by a large Italian who speaks very little English. We sit down, look at each other and think 'We'll have to do this whole thing in Italian, don't we?'
We start with a bottle of Sammartino Chianti Superiore 2013, a full bodied wine, served at the right temperature. My mouth waters thinking about it.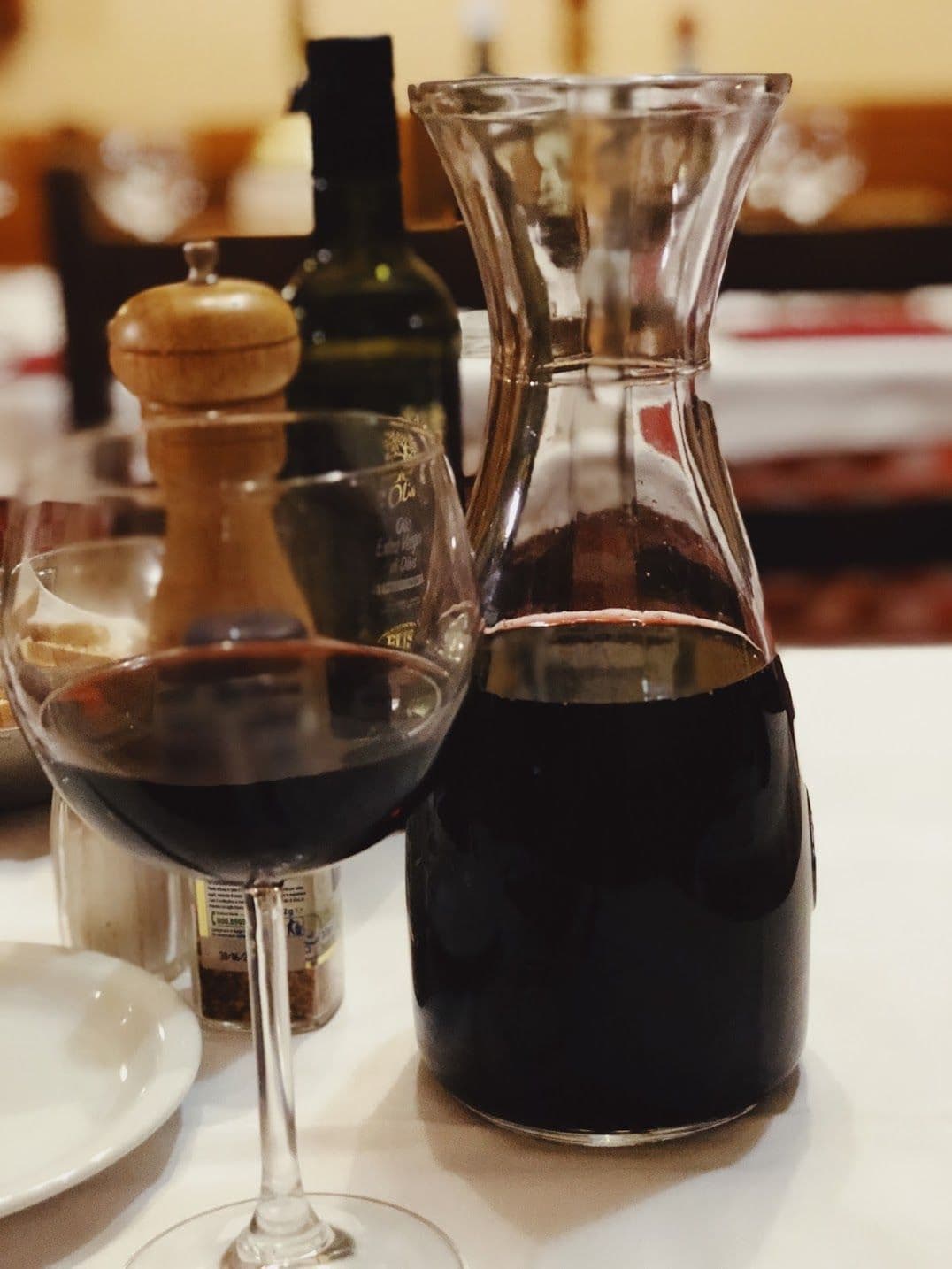 The wine completed the meal nicely
We look at the menu that to our relief has the meals translated into English and order. For me, tagliatelle di frutti di mare and for Axl, the biggest steak Florentine.
I went for the sea food tagliatelle
Axl opted for almost a kilogram of succulent steak Florentine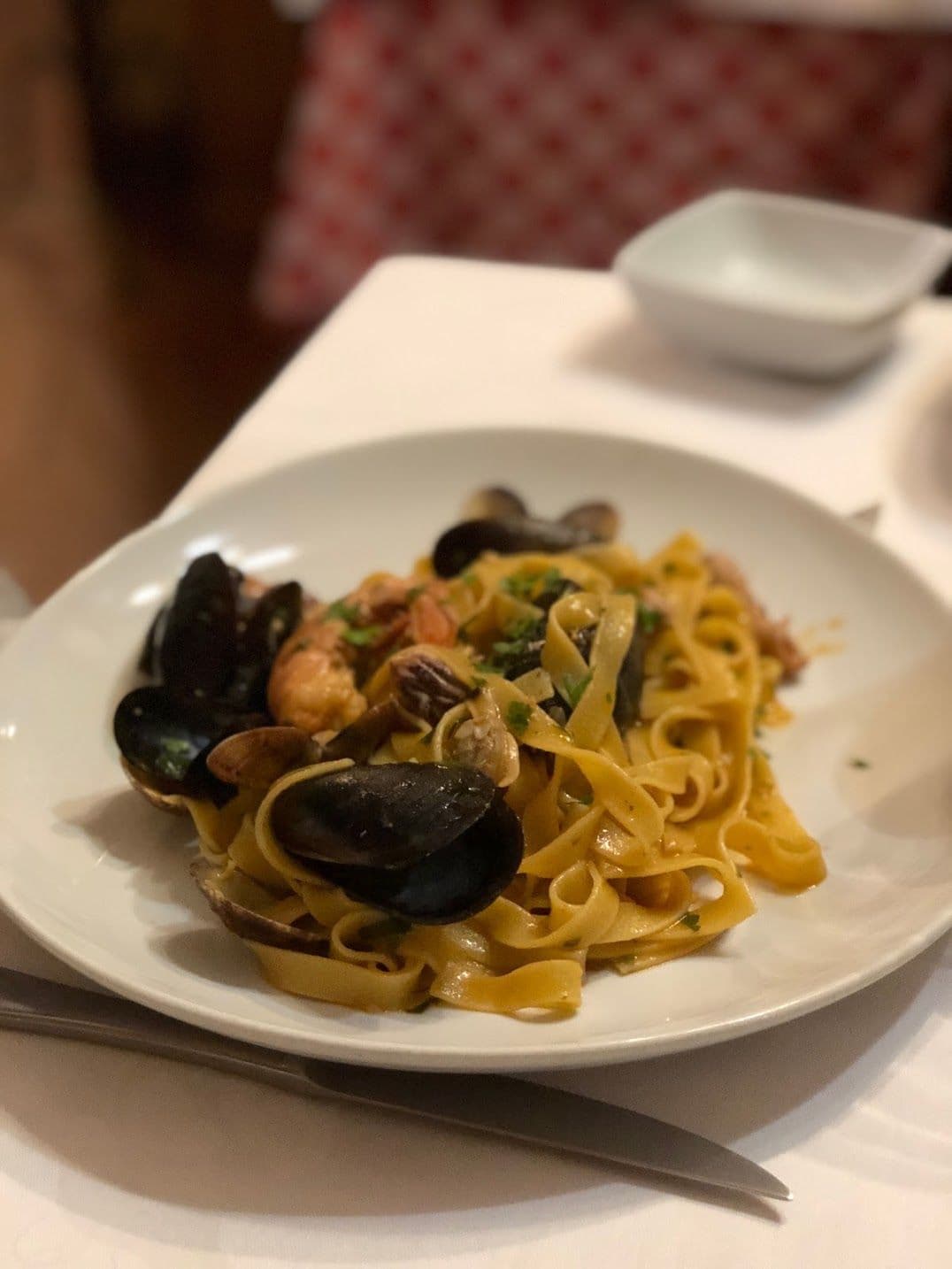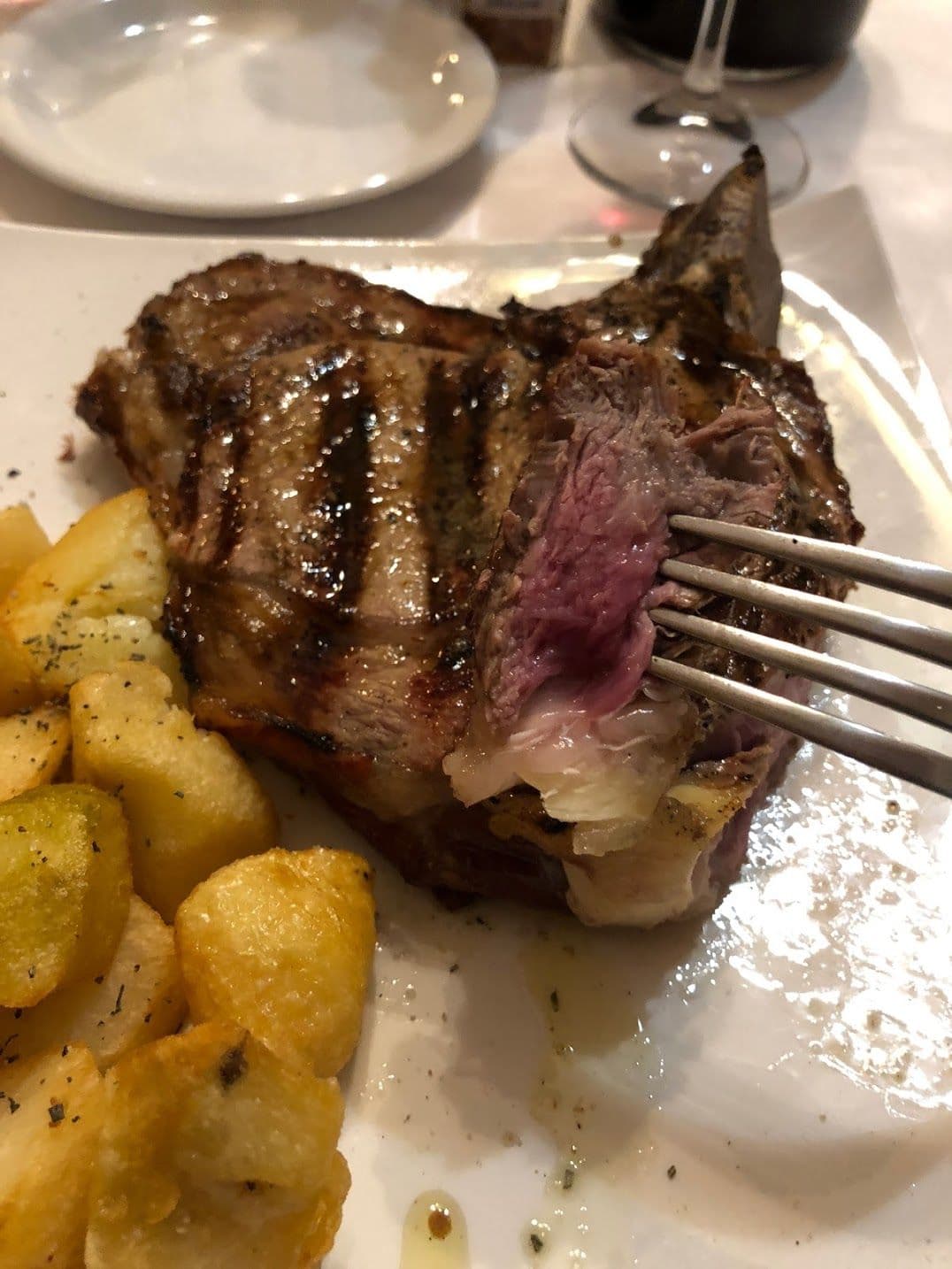 The food comes but we don't just eat. We savour, the food, the wine, this perfect moment.
We joke and we laugh, we have some deep conversations as the wine goes down. The food is beautiful and we enjoy each mouthful. The cheekcs get rosier as the laughter gets louder.
We pay and we leave hand in hand. Happy, content, feeling complete and somewhat closer.
This evening was the most magical I've ever had...