March 20, 2018
The Best Present Ever: Birthday Trip to Barcelona
Today is my birthday. Yay! Happy birthday to me.
To mark the big occasion, Axl surprised me with an early birthday gift - a trip to Barcelona!
I've never been to Spain before, but I've always wanted to go. So naturally, when I was told I'm being whisked away to a new destination, I was more than pleased! Actually, I was over the moon!
We left the house on Monday to catch an early morning flight from Birmingham airport. This was our first time flying from that airport which was super exciting as it's only half an hour away from where we live. We usually fly from London which is a major pain in the backside, but not this time.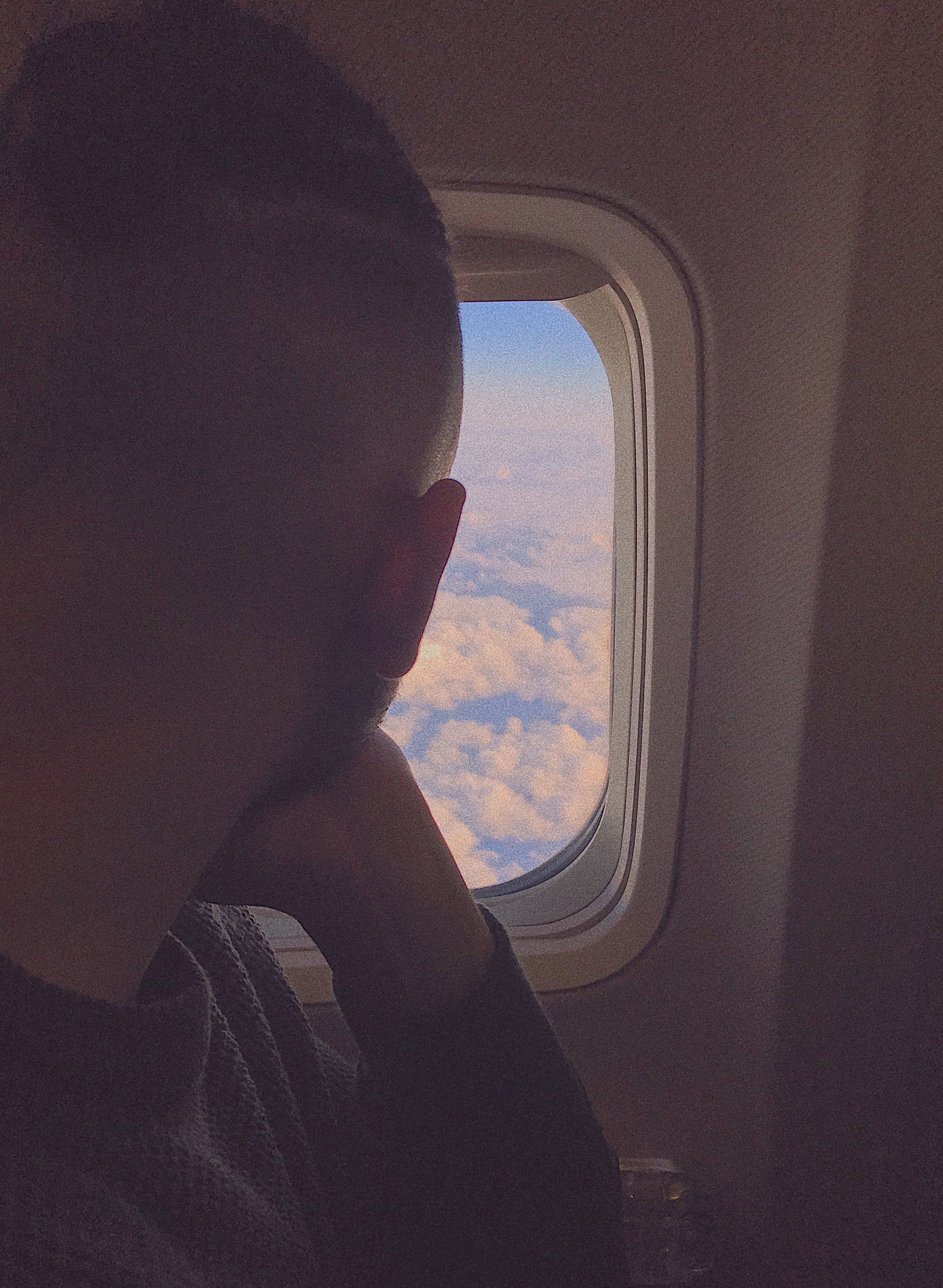 With my favourite travel companion
The flight itself was lovely and the view was great too, rolling mountains, beautiful fields and gorgeous coasts...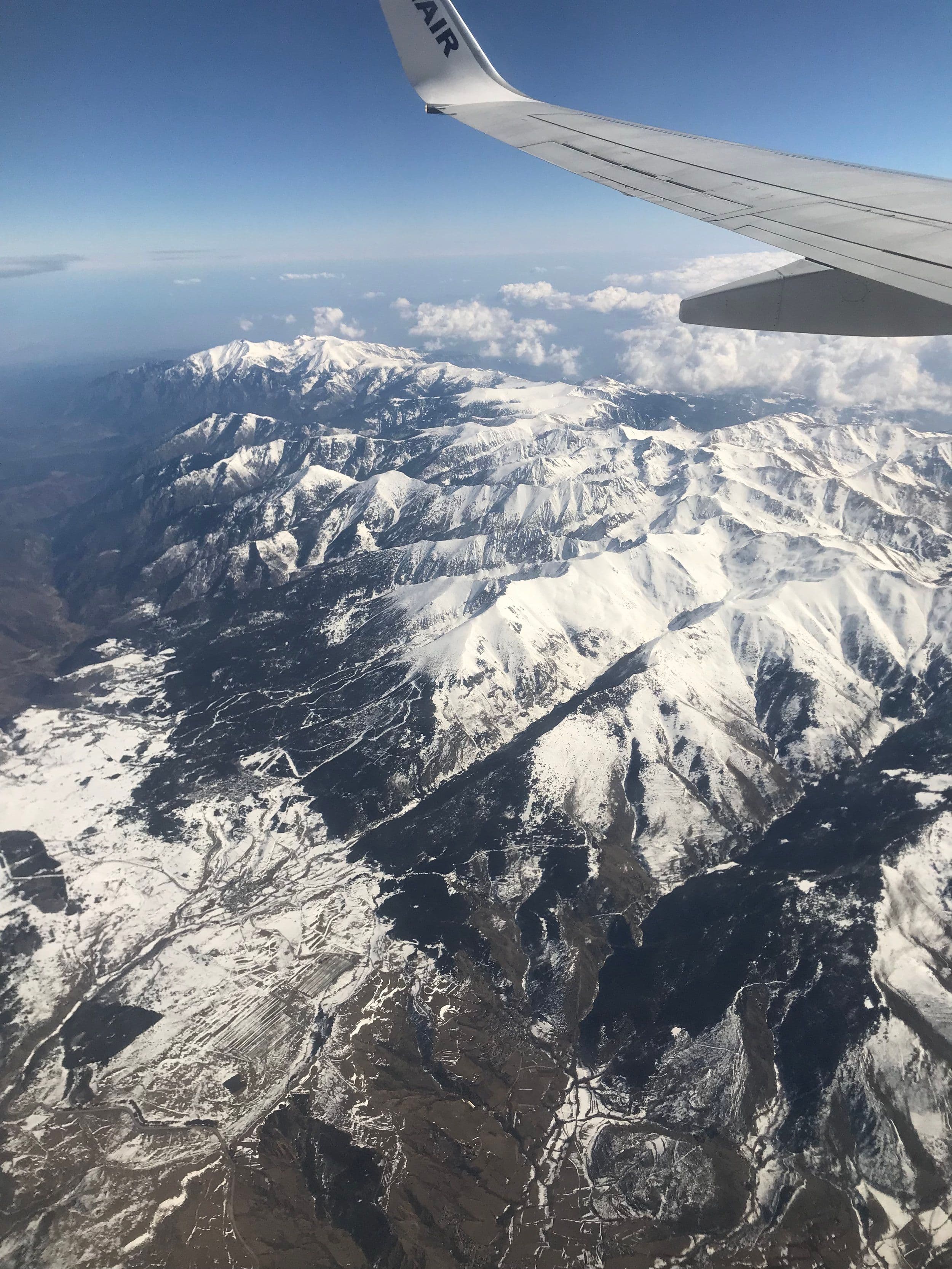 Somewhere above Spain...
We arrive in Barcelona a few hours later and quickly make our way to the station from where we get a train to the city centre. The city is very well connected thanks to the idiot-proof metro line which made it super easy for us to find our accommodation. We stayed at a lovely place we found at Airbnb that was super close to a central metro line which meant that at any given time we were no further than 20mins away from the city centre.
The next few days saw us visit a number of monuments including the Sagrada Familia - Gaudí´s brain-child and arguably the single most exquisite temple in Barcelona. The architect drew inspiration from nature, mimicking natural occurring shapes and forms so that the cathedral resembles a forest of sorts. It's a must-see destination.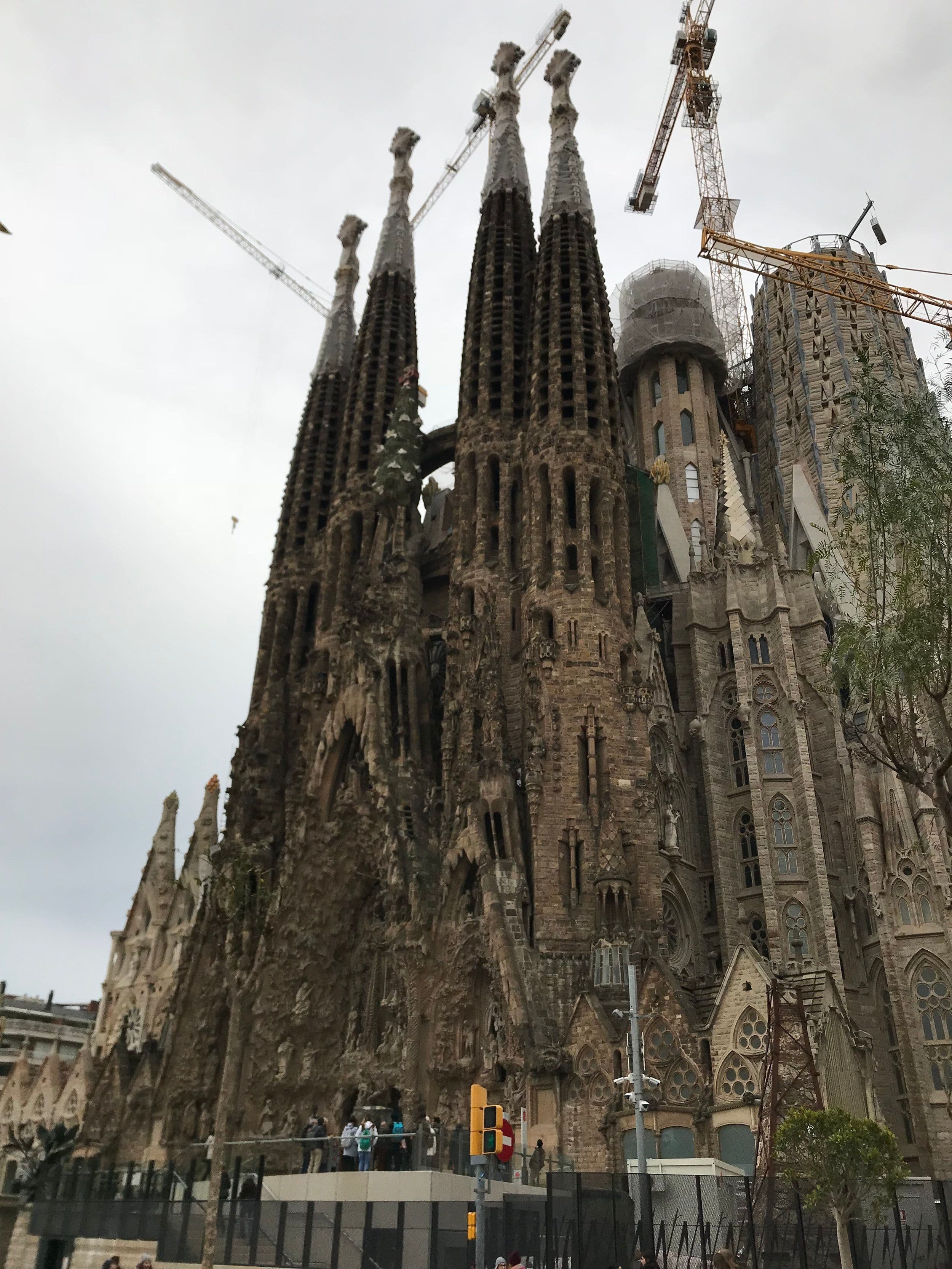 The Epic Sagrada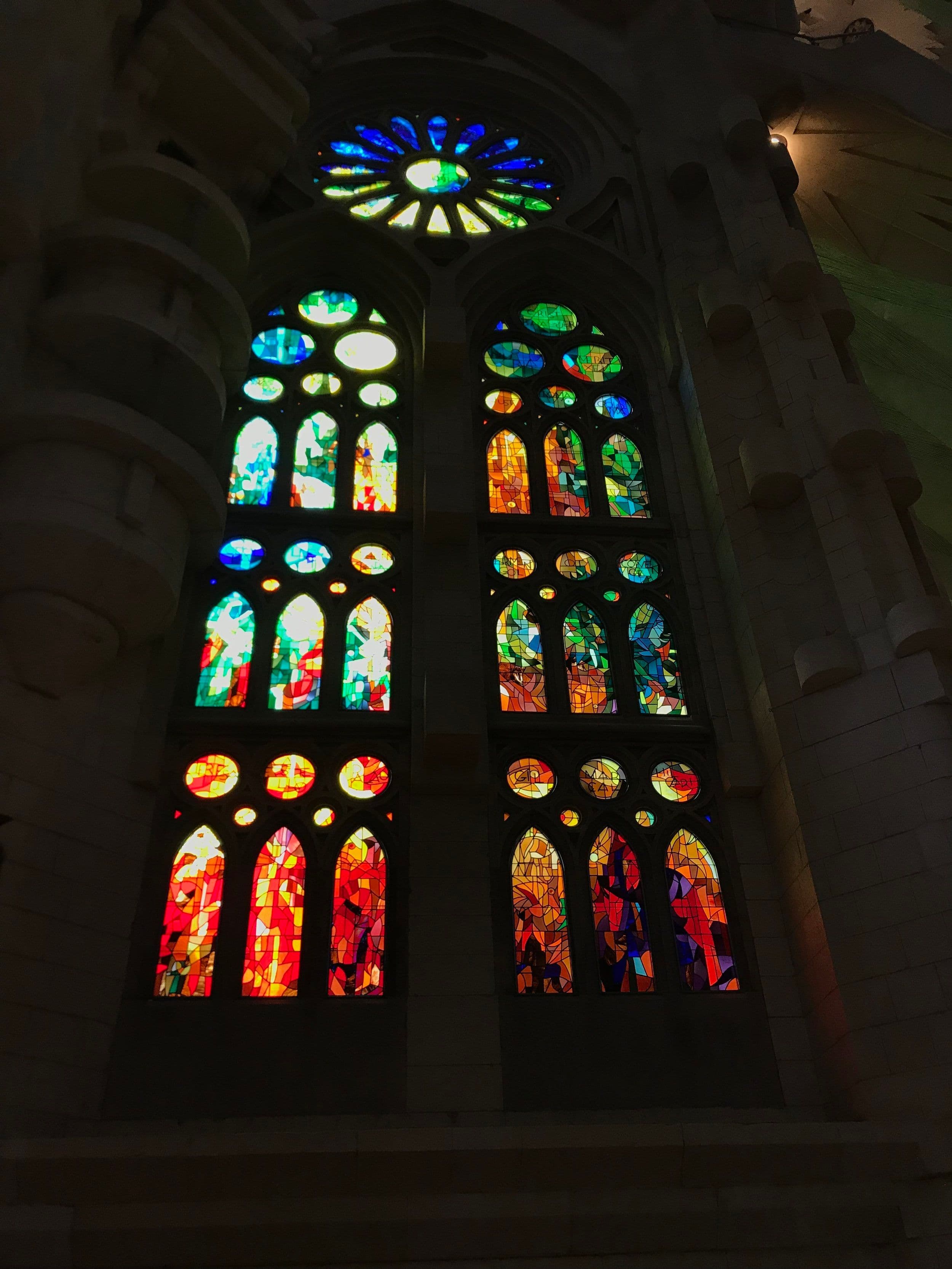 The inside of the cathedral were even more dramatic and ornate than the outside facade
We got to visit a Samsung pop-up store and get our hands on the not-yet-released (at the time) Samsung S9. What that meant was that we get to play around with the phone while also we got to play some games.
Now on to the food...
If you didn't know it, Barcelona is foodie heaven. From the seafood paellas and the endless mounts of fresh muscles to the tender wagyu beef steaks and the most succulent jamón ibérico de bellota, and don't even get me started on the Spanish wine and sangria!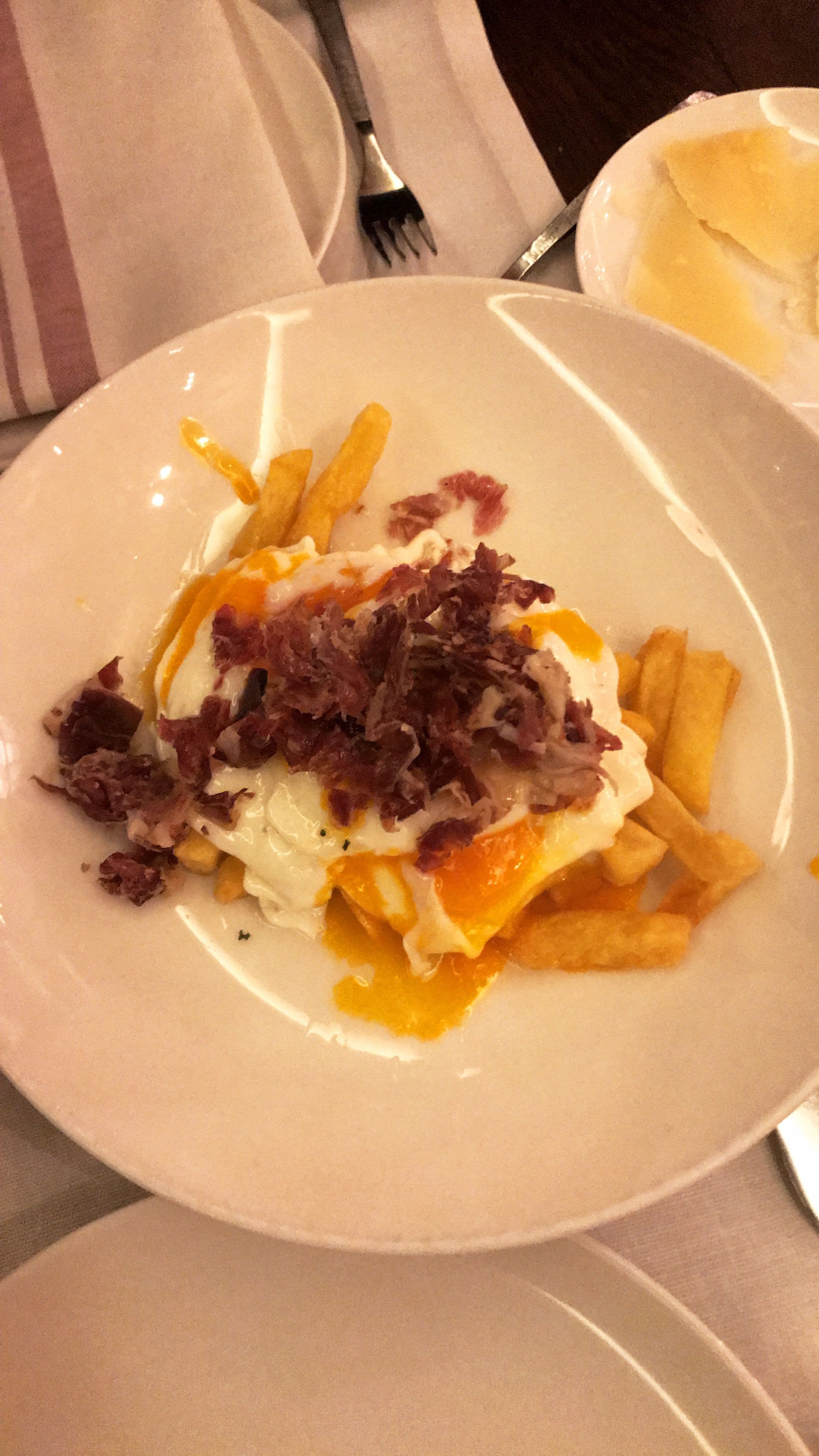 Home made chips, perfectly fried egg and tons of Iberian ham is the perfect way to start a meal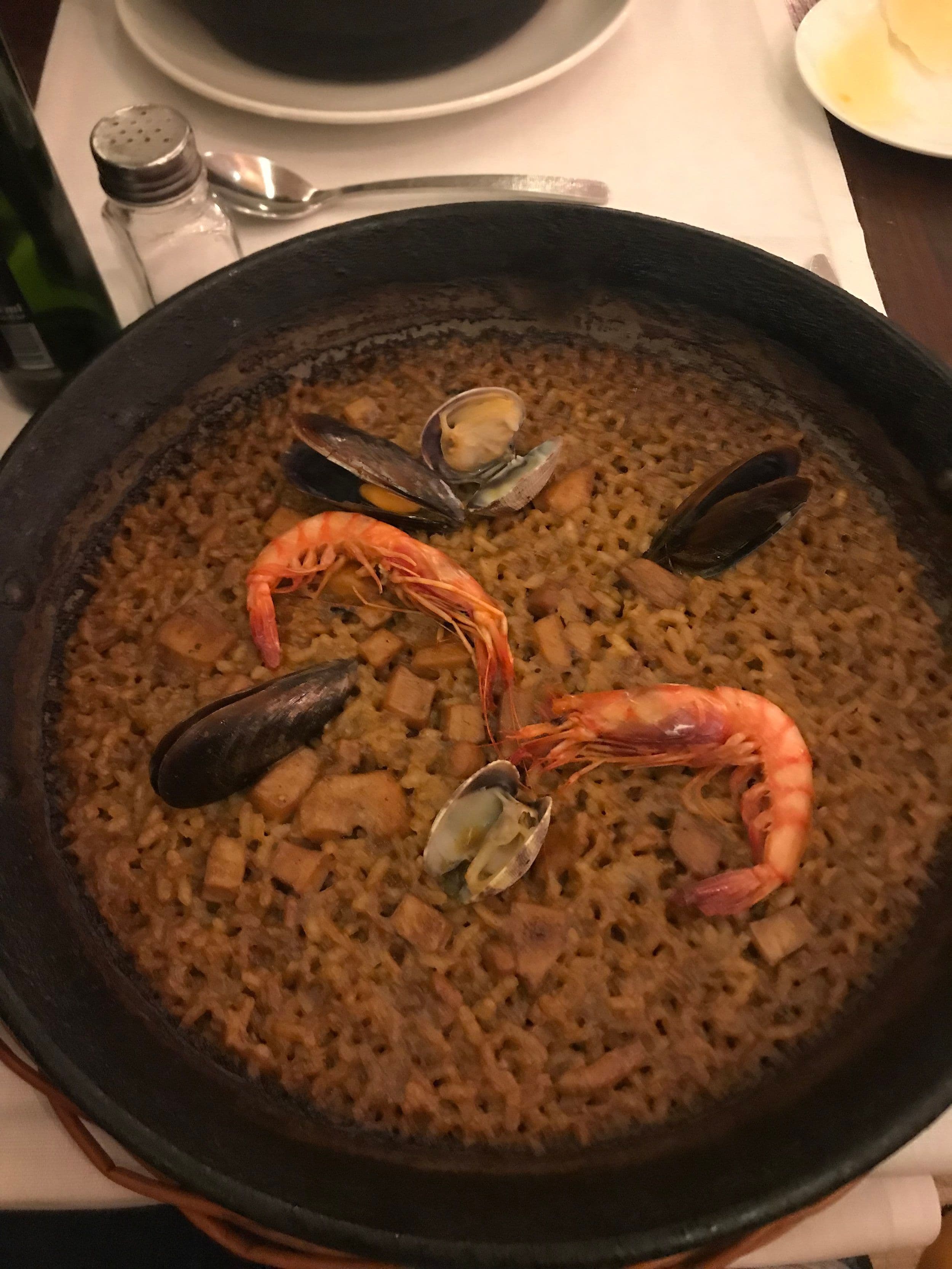 Onto sea food paella... and tons of it!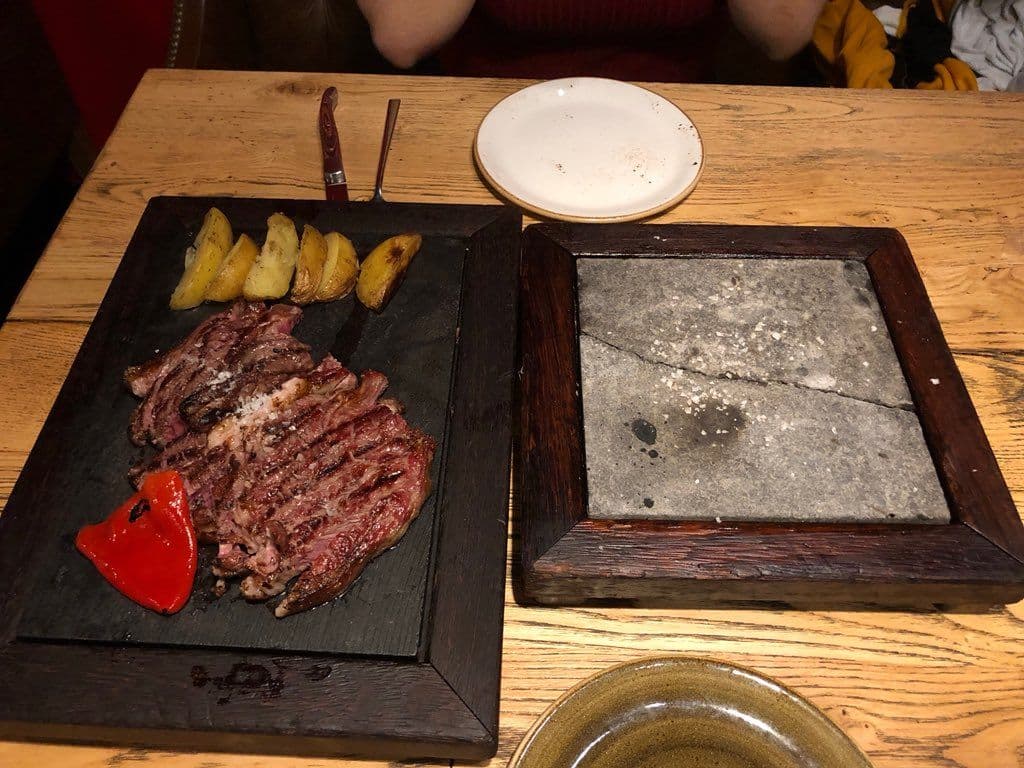 We even treated ourselves to a generous cut of Wagy beef. By far the best, most tender steak I've ever had.
But do you know what was better than the steak, or where we stayed or the places we visited? That would be the person I got to share this experience with.
It is no news that shared experiences are amplified. For better or for worse, sharing a story, a life, or even a short trip with someone makes it so much more intense. I'm glad I got to share this one with you!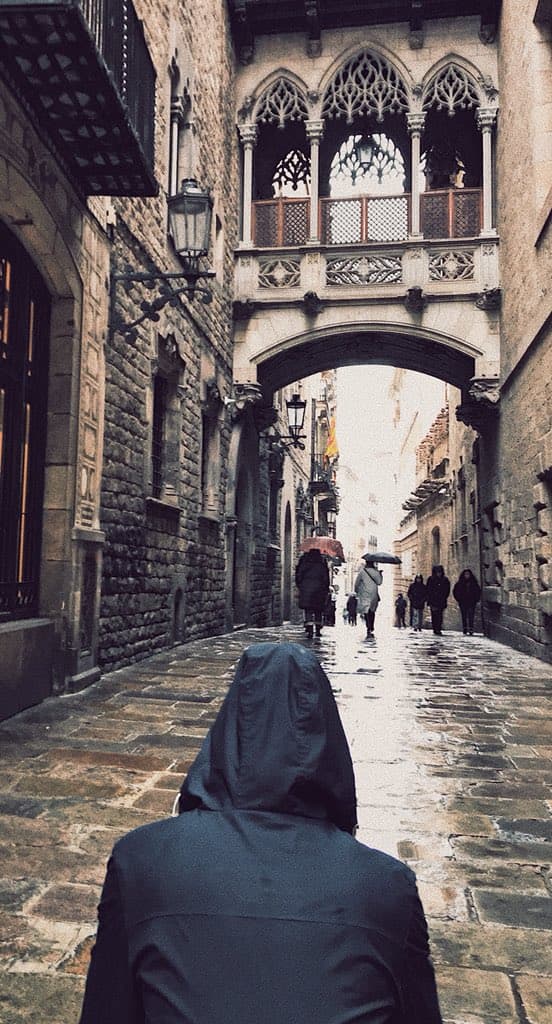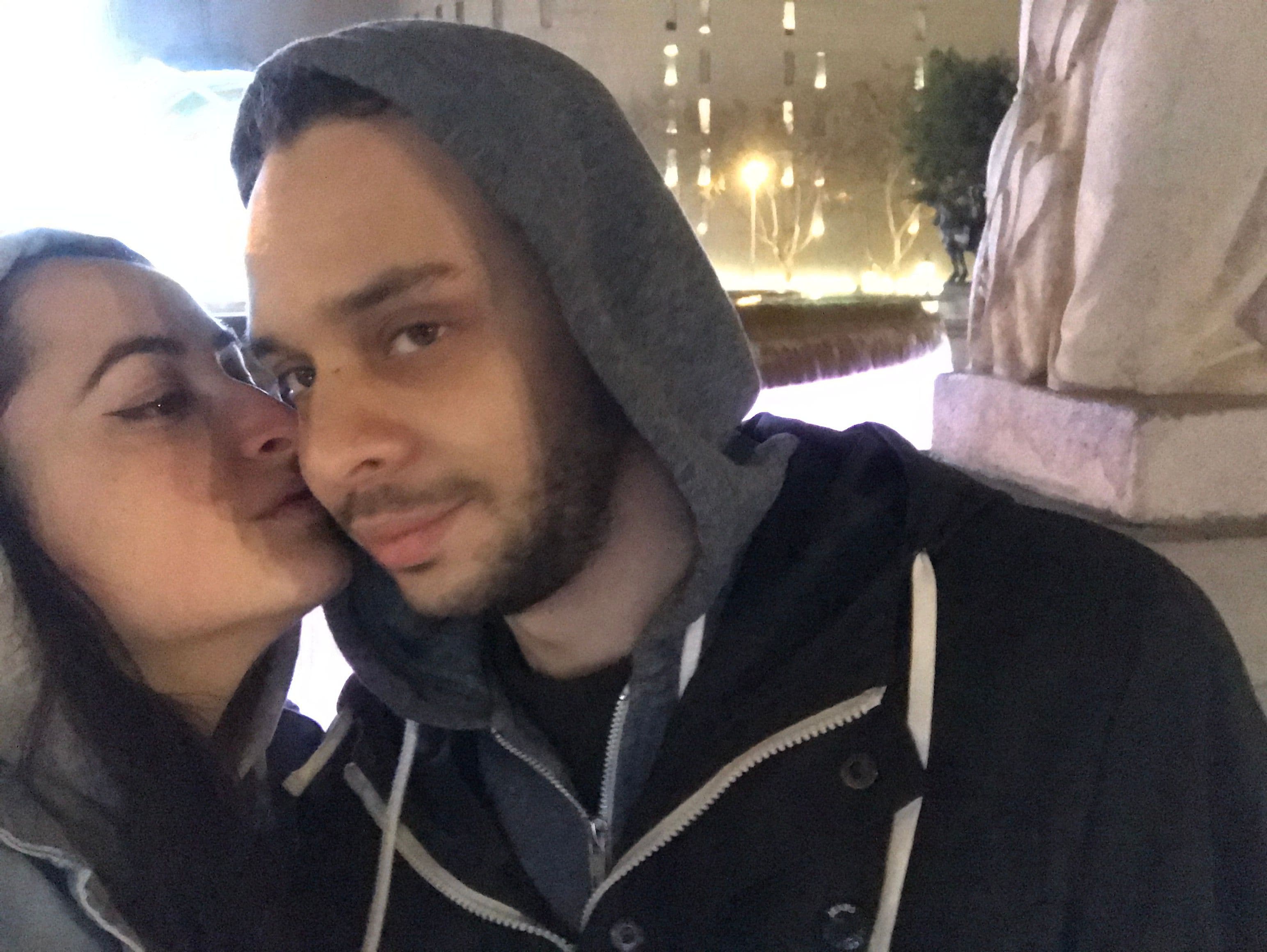 Where to next my love?