November 10, 2017
3 Days in Amsterdam Part 1: Arriving in the city and Making our Way to the Hotel
I've never been to Amsterdam before but now that I've been, I know this is a place I will be going back to!
With its relaxed and easy going attitude, beautifully wonky architecture and many canals, Amsterdam is by far one of my favourite places! The city has so much to offer, and I mean beyond the notorious coffee shops and the Red Light District, which is a pretty good start to be perfectly honest.
We flew from London Southend on Monday morning and after a short flight of just under 40mins, we landed in the Netherlands. A quick Starbucks to make up for the 4.30am start and we were on the train from the airport to the city centre.
We found ourselves in Amsterdam Centraal 20mins later and we were on our way exploring/trying to find our hotel.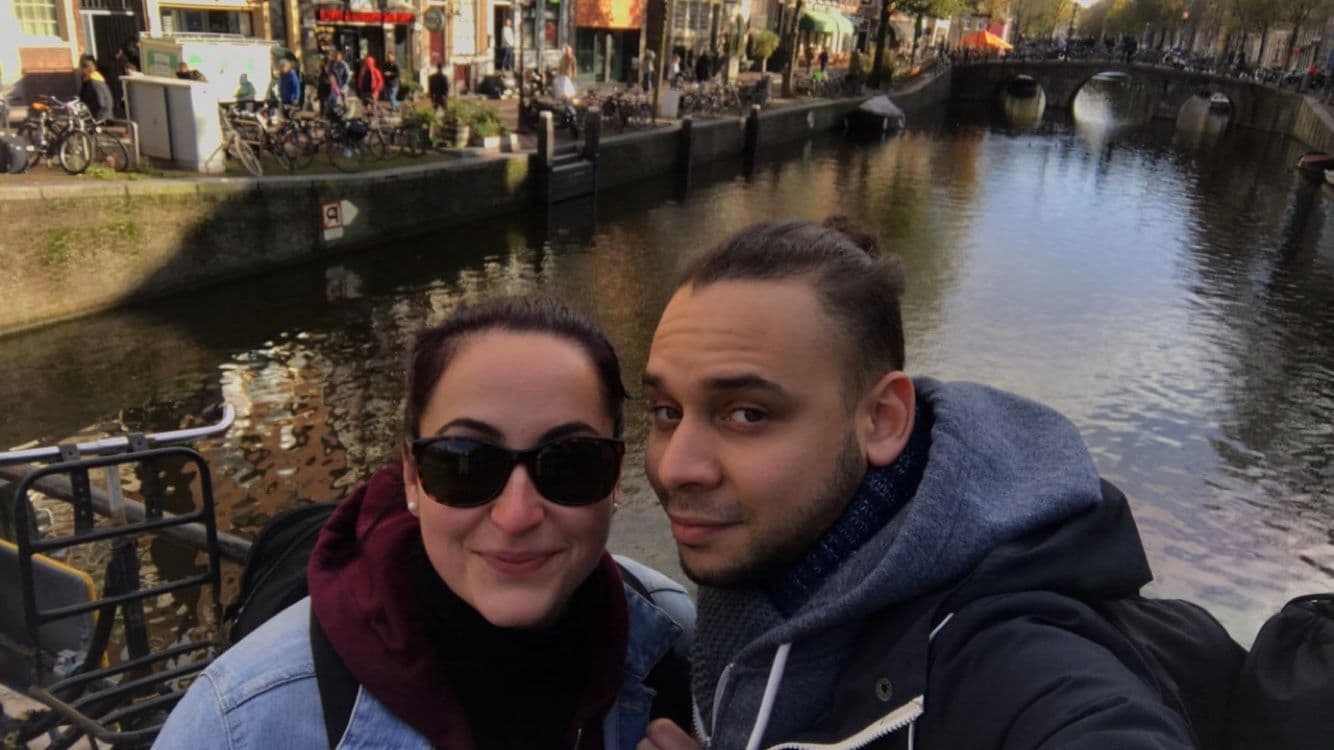 Fresh off the plane on one of the many beautiful canal bridges
I was blown away pretty much from the minute we set foot in the city. It was a weird experience actually. Amsterdam is one of those cities that you've heard about like Paris or New York, you've seen the pictures, so you build up this image in your head of what it's going to be like. Rarely if ever are those places quite the same way you imagined them. Weirdly enough, however, Amsterdam was just as I imagined it and better!
As soon as you step off the train station you're hit with the iconic views of Amsterdam; rows of colourful townhouses overlooking the canals, narrow cobbled streets. My jaw was pretty much hitting the floor for the next 2 days. Each turn taking us to a new street and more hidden treasures more exciting than the previous!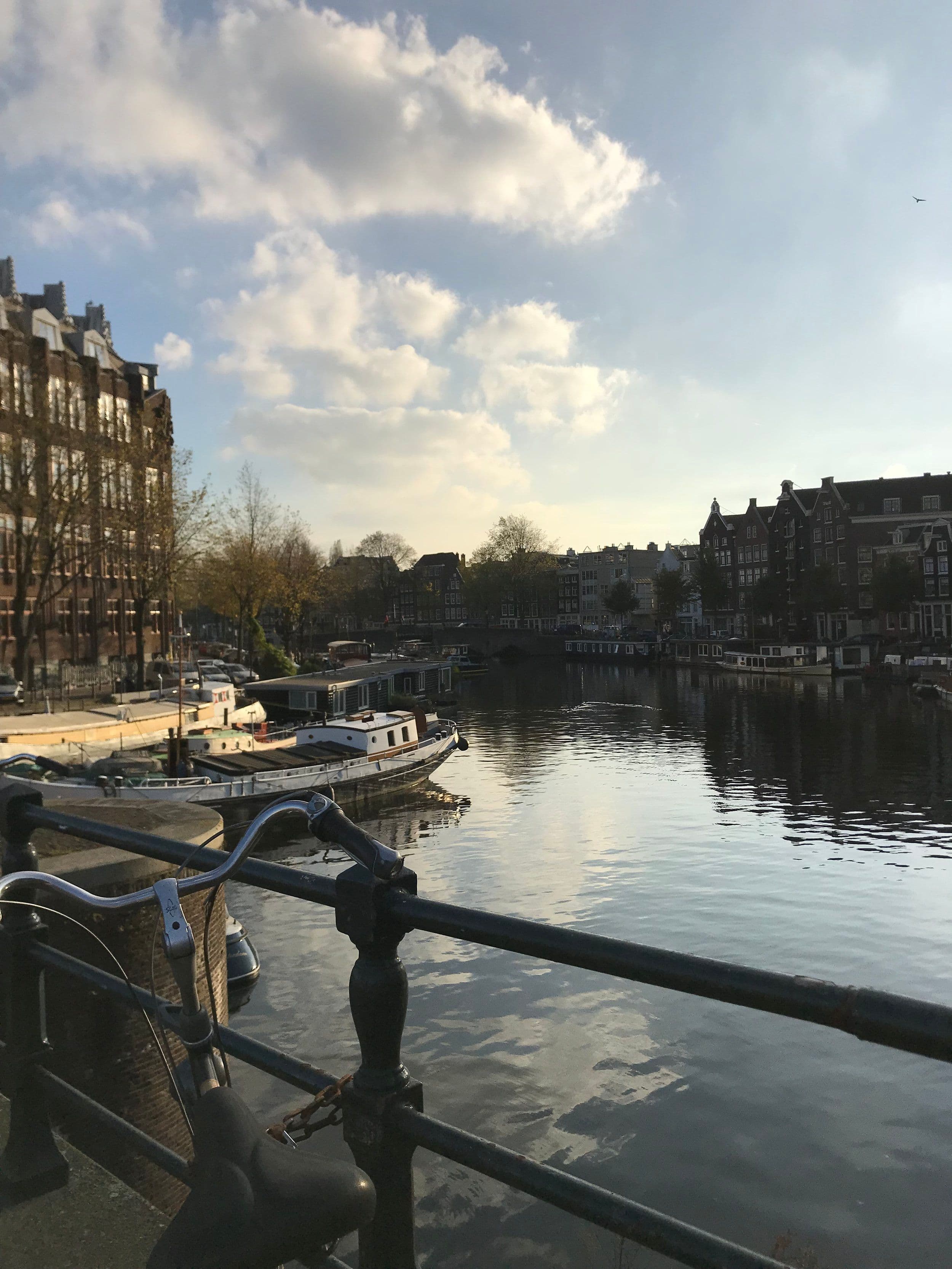 Scenic view + canal + bridge + bike = typical Amsterdam
There was a lot of bridge hopping and narrowly avoiding being hit by cyclists (yes, people in Amsterdam peddle…. A lot…).
We walked through town and then through the picturesque Rembrandt Park. The beautiful green fields and the autumnal colours in the trees painted a picture that was more magical than anything I've seen in a while. This may very well be my tiredness and the over-zealous holiday mood speaking but it felt like a green oasis tucked away at the edge of the city centre. With its many ponds, playgrounds and hidden paths, it was easy to walk around for ages without seeing too many people and feeling like the place was crowded. That par was such a beaut!
Finally, we made our way to the hotel. The staff at the King's Court Hotel were roundly, the room was spacious and the bed was quite comfortable. We put our bags down, had a shower, and went for a long nap...
Part 2 of the Amsterdam adventure to follow....