August 19, 2019
How to Combat the First Signs of Ageing
Axl and I were in Boots recently, wandering around, when we spotted the new Olay ad promising to fight the first 7 signs of ageing. I didn't think much of it but Axl remarked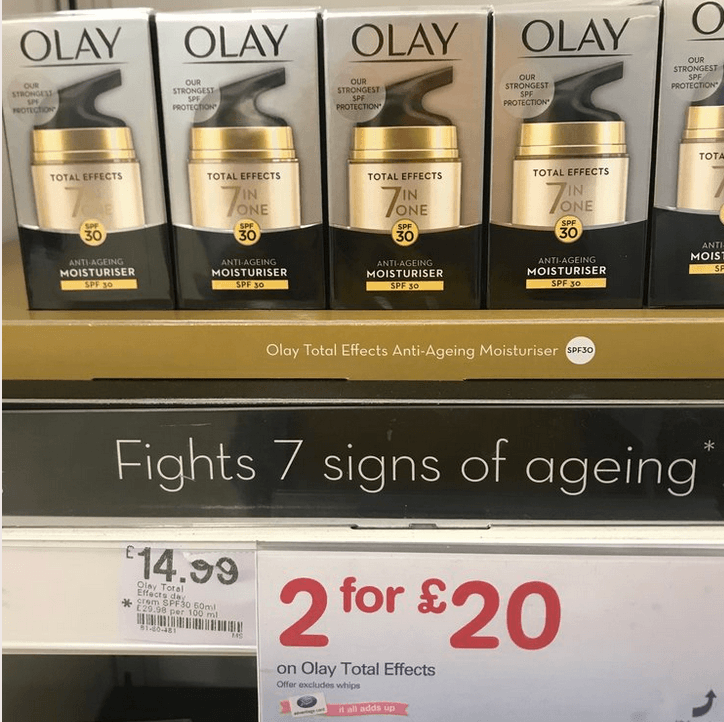 'The only thing you can do to stop the signs of ageing, is to stop caring about them. That's the first sign of ageing, isn't it? When you start to care about that kind of stuff'
The more I thought about what he said, the more I realised that he is indeed right (don't tell him I said that though).
In our teens and early twenties, we don't care about ageing. We go to bed with our makeup on, we drink a ridiculous amount of alcohol, we eat leftover pizza for breakfast, we don't moisturise, SPF is for kids, and consequences are things that happen to other people.
I am now 29 and as I slowly approach my 30th, I can feel a shift in my own behaviour. I have always had a diligent skincare routine, but recently I've started to look at products through the anti-ageing lens. I now have a morning routine which includes SPF, a separate evening routine which is supposed to help my skin regenerate at night. I apply eye serum and a rich facial oil. I have noticed my skin is a bit on the dryer side these days but is that because I'm getting older or because of the toxic combination of city air pollution and air-conditioned office?
Maybe Axl was right. Maybe it's not the fine lines on my forehead that indicate ageing, but rather the fact that I notice them.
I don't feel old, I know I definitely don't look it and honestly, I don't care about ageing, but I do feel old in the sense that I care about it. Is this a pressure I put on myself or is the society telling me that a woman approaching her 30s should be worrying about the first wrinkles? After all, we should be grateful that we age. Older me has seen, experienced, and learned so much more than younger me. I've lived more and loved more; I am now happier and emotionally richer, with or without wrinkles.
And I can't help but think about all the people who will never have the opportunity to get to the age I am today. So really, isn't getting old a blessing?
In a way, the fine lines around my eyes and mouth are not a sign of me getting old. They are a sign of how many times I've smiled and laughed. My freckles? I don't think of them as UV damage as much memories of all the times we've been on a holiday basking in the sun.
So there you have it.
I will continue to use my eye serum and apply SPF daily, but really, if we want to combat the first signs of ageing, maybe we should not spend those extra 2 minutes in front of the mirror looking for them.